Happy Thanksgiving, Renton!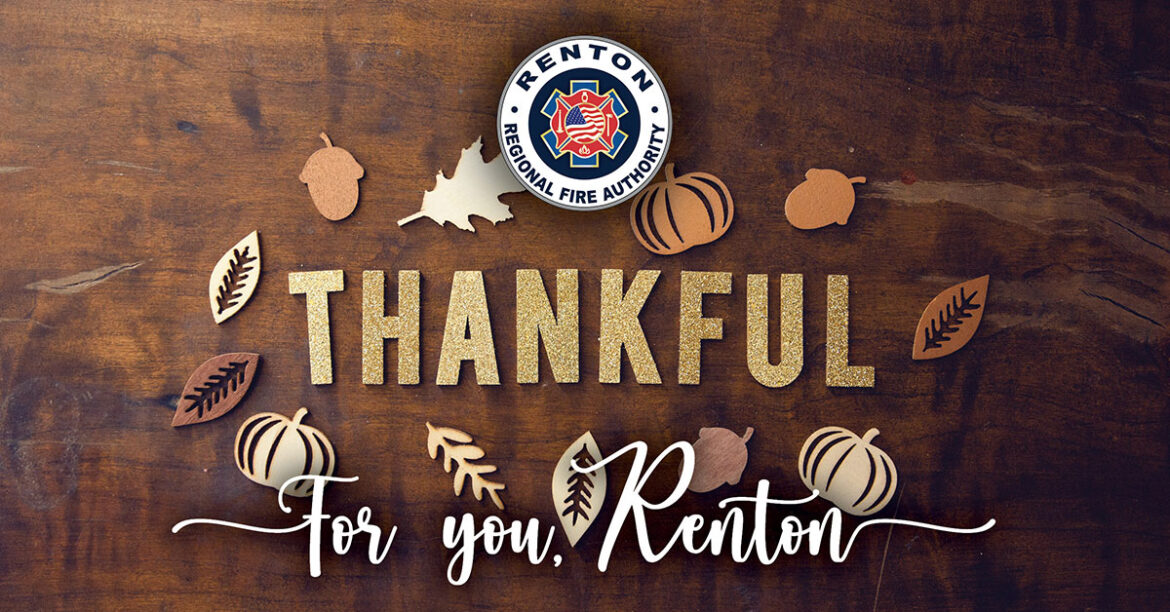 This year, the Renton community showed up for us in a big way. You showed your unyielding support for our organization by passing Proposition 1 with an overwhelming majority, which allows us to maintain the level of fire and life safety services you both expect and deserve. We could not do what we do each day, reaching out and helping those in need, without the ongoing support of our community members. From the bottom of our hearts – THANK YOU.
We are so fortunate for have the amazing members that compromise our organization and a Governance Board that guides us toward success each passing year. The strength of our internal team is beyond measure, and we not only thank them for their dedicated service, but thank their families for the time and sacrifices they make to support our members and their careers.
Lastly, we extend a huge debt of gratitude to our partners in public service. Our local fire agencies, our police department, our city departments, our local hospitals, healthcare and elder care facilities, and everyone in between. Together, we take care of the community that takes care of us. Without these strong bonds, we would not be able to deliver the programs and services that our community needs. We are proud and thankful to be a part of these regional efforts.
Please remember your Thanksgiving fire safety tips. We wish everyone a safe and happy Thanksgiving!