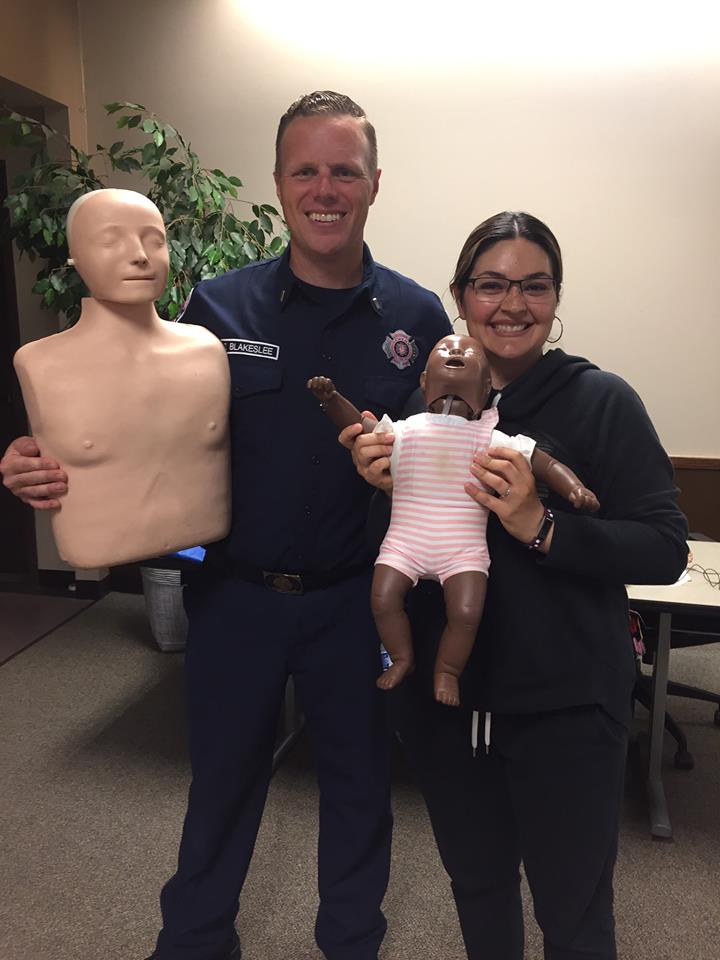 Curriculum Overview
Each course is now broken up into two (2), half-day sessions – one session for CPR/AED training and one session for First Aid training. Participants can choose to sign up for one or both sessions, depending on their needs. The entire course is taught by certified firefighter/EMT instructors. The curriculum we provide is the same curriculum made standard by the American Heart Association (AHA) and taught by the AHA and American Red Cross.
CPR / AED Curriculum: Our CPR / AED session is designed to provide the fundamental skills and confidence needed to perform CPR on an adult. Our instructors may choose to touch on child and/or infant CPR at their discretion, but these topics are not modules in our training program, nor do we provide any child CPR or infant CPR specific certification.
Participants learn how to recognize and alleviate airway obstructions, properly use an AED (automatic external defibrillator), and the signs, symptoms, and corrective action for a stroke or heart attack. Successful completion will result in a completion card. This card satisfies WISHA and OSHA requirements for CPR.
First Aid Curriculum: Our First Aid session provides the fundamental skills necessary to recognize and treat medical emergencies. Participants learn scene safety, the signs and symptoms of diabetes, stroke, and seizures, and how to best treat these emergencies. Participants also learn how to control bleeding, treat for shock and burns, and manage head and spine injuries. Successful completion will result in a completion card. This card satisfies WISHA and OSHA requirements for First Aid.
Completion Cards
Our course includes certified completion cards for participants who successfully complete each session. These cards verify that the user has met the performance standards of nationally recognized institutions. The regional fire department branded card(s) is also recognized by WISHA and OSHA – meeting these important safety requirements.
Please note: the card you receive from taking either session within our course is not an "AHA Heartsaver" branded card. If you are taking CPR and/or First Aid to satisfy an employer requirement, please check with them to make sure they accept certified training from the fire department. 
Course Cost
CPR/AED Training costs $30 per participant.  
First Aid Training costs $30 per participant.
CPR/AED & First Aid Training costs $60 per participant. 
Participants must be 12 years or older. Participants under the age of 16 must be accompanied by an adult. The price above does not include applicable taxes and fees.
Cancellation Policy: Please note that we reserve the right to cancel an event at any time. Should we cancel an event, you will receive notice of the cancellation and a full refund.
If you cannot attend an event, you may request to transfer your ticket to a future event without incurring any additional ticket fees. If you wish to request a refund, you may do so up to 48 hours after your event date. After that time, you will no longer be eligible for a monetary refund, but you will still be able to transfer your ticket to a future session of your choosing. Note that when requesting a refund you will receive the full ticket price you paid less the fees charged by Eventbrite for processing your ticket.
COVID-19 Safety Guidelines
To keep our instructors and our participants safe, we will abide by the following:
All Renton RFA equipment will be decontaminated before and after every use.
All tables and work spaces will be cleaned and sanitized before and after every class.
All participants are welcome to wear masks, but it is not currently required, inside Renton RFA facilities.
For classes held at our location, masks and hand sanitizer will be readily available.
Class sizes are limited to a maximum of 16 participants to help allow for adequate distancing between participants.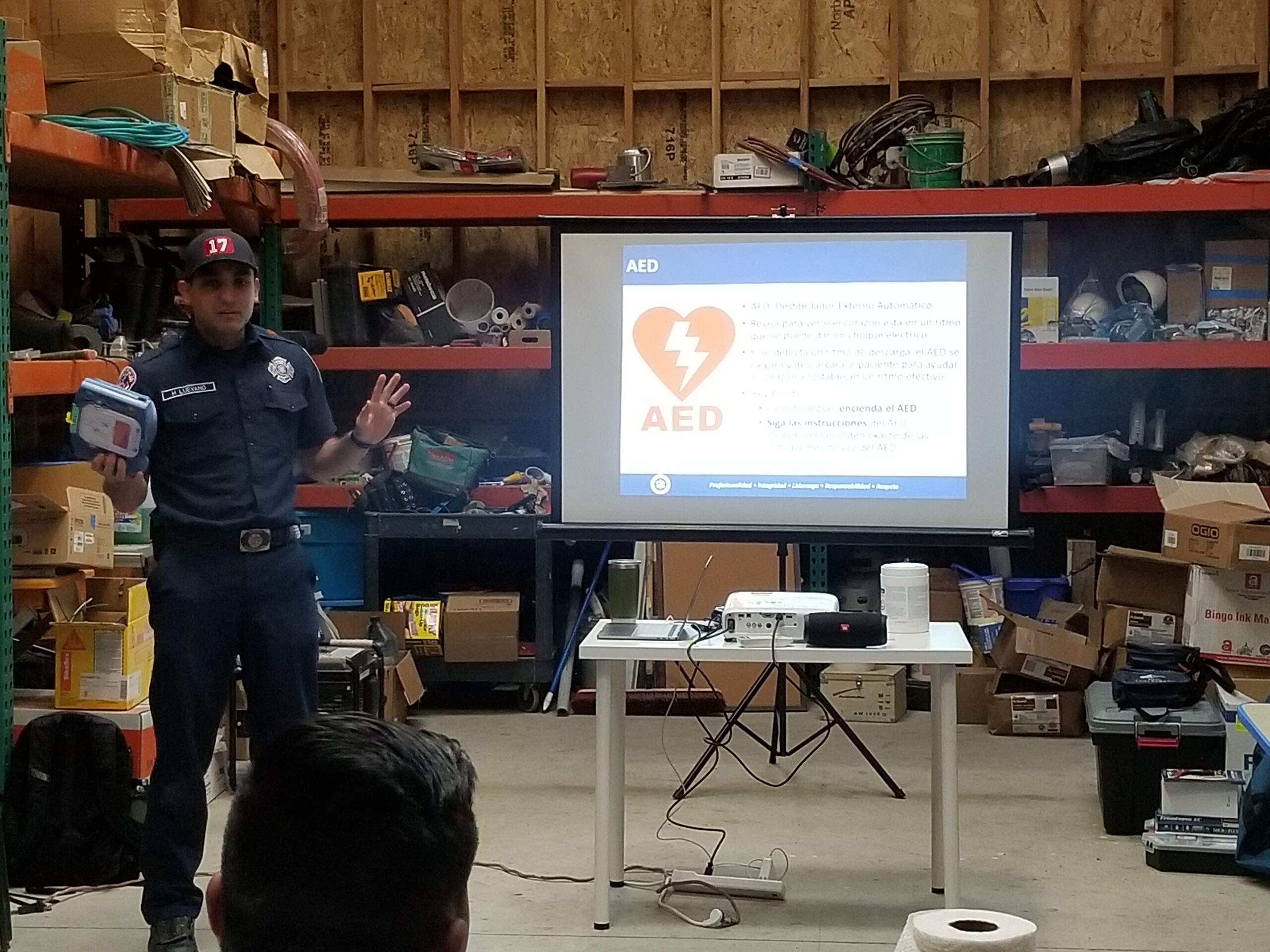 Looking to receive training for your group or employees? Our certified instructors can conduct a private class, at your location or ours, complete with our equipment, materials, and curriculum. 
Private Class Cost: Private classes have a minimum charge of $600 for up to 10 participants. Each additional participant will cost an additional $60, up to 12 participants total. 
Private Classes Include: Our instructors will arrive at your location (or ours) with training mannequins and the necessary equipment for your team to receive hands-on learning, CPR manuals for all participants to keep, training in CPR/AED and First Aid, and official completion cards for those who successfully complete the course.  
Private Class Safety: Our instructors will come equipped with the tools and resources necessary to clean and sanitize our equipment to provide a safe experience. If instruction is taking place at your location, you are responsible for providing participants with safety accommodations, such as masks and hand sanitizer. 
Request a private class