WHAT IS FIRE INVESTIGATION
---
Fire investigation is the analysis of fire-related occurrences to determine origin and cause. To do this, our investigators use the scientific method to analyze the scene and make determinations when a complex fire occurs. A fire is considered 'complex' when it meets one or more criteria:
The fire results in an assessed loss of $10,000 or more
When fire crews cannot readily identify the cause of the loss
When circumstances surrounding the incident are particularly suspicious
Any fire that results in injury or a fatality
It's important to determine the origin and cause of a fire for a number of reasons, including public education, product safety, and to aid police in the identification of criminal behavior. While Renton RFA has focused on inspections as a preventive measure, understanding how and why fires start is still critical to the safety of our community. Our team is highly skilled at conducting professional investigations and using that information to inform the public and create better safeguards for the community.
The King County Sheriff's Office is responsible for fire investigations outside of the City of Renton. If you live outside of Renton's city limits, click here for more information on the King County Sheriff's Office.
THE FIRE INVESTIGATION  PROCESS
---
When our investigators are called to a fire, there are steps taken to ensure that vital information is not overlooked as part of the investigation. First, our Deputy Fire Marshals perform a scene assessment and report to the officer on-scene. They then talk to both our first responders and to the residents to gather information on what occurred before the fire erupted and what occurred after teams arrived to extinguish the blaze.
Once preliminary interviews are conducted, Deputy Fire Marshals take down both exterior and interior observations – taking notes as they go, as well as photos of their findings. One of the observations they make is how the fire progressed by tracing it back, least to most damage. From there, they apply the scientific method to further determine origin and cause, and they include that information in their report.
It's common for insurance companies to request a copy of your fire investigation after a fire. Fire investigations are a matter of public record and can be made available to you once the investigation has closed.
Steps of the Scientific Method
Ask a question

Do background research

Construct a hypothesis

Test your hypothesis

Analyze your data and draw a conclusion

Communicate your results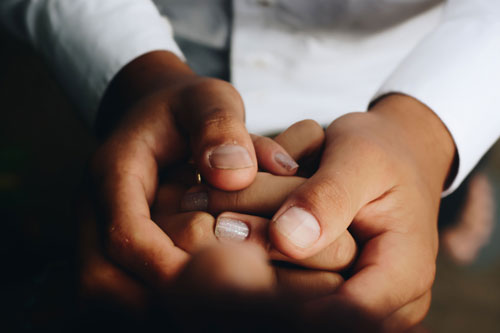 All of our teams, including the Office of the Fire Marshal, are honored to serve the City of Renton. Fires can be devastating for individuals, businesses, and communities at large. The Fire Marshal works to ease the process of recovery. After a fire, Deputy Fire Marshals supplies victims with information to help move forward, sharing valuable guides, next steps, and connecting with organizations that specialize in providing aid to those in need.
The events surrounding a fire can be alarming and confusing, not just for the direct victims of the incident, but their family members, neighbors, and community members too. When a fire has a significant impact to our community, we move quickly to hold a community meeting to help those affected directly and indirectly by the incident understand the information behind what happened, educate them on the cause, and share preventive measures to help safeguard from future occurrences.