If you are experiencing a fire related emergency, call 9-1-1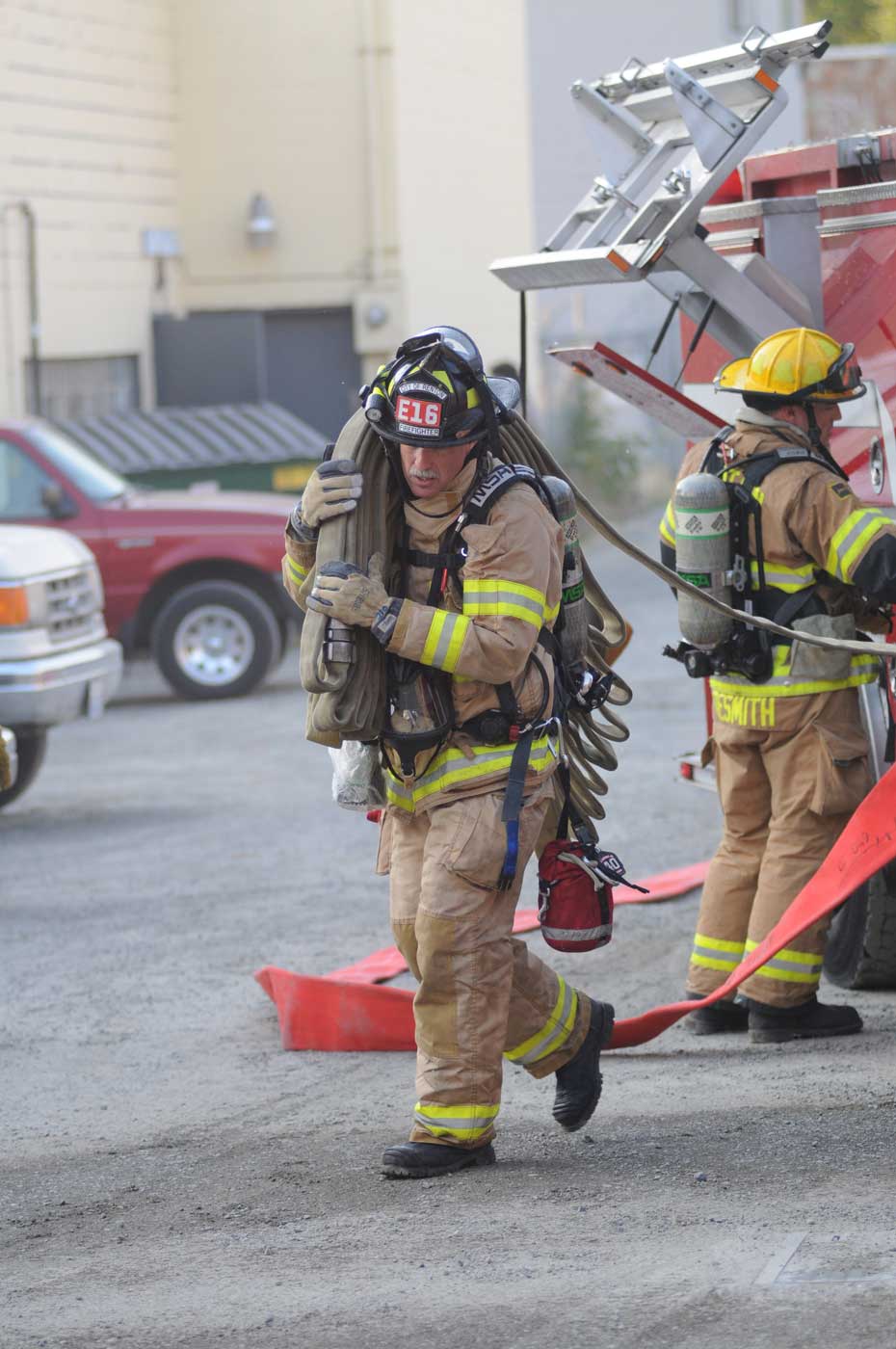 We provide residential, commercial, and urban/wildland fire services within the city of Renton, Fire District 25, and Fire District 40. Additionally, we partner with neighboring fire response organizations to maximize the effectiveness of fire response efforts across communities throughout South King County. This unique, collaborative approach saves taxpayers while continually improving service to the community.
When it comes to structure fires, there are two basic types that our teams respond to:
Residential structure fires, which includes houses, garages, and detached buildings in residential areas
Commercial structure fires, which includes apartments, condominiums, industrial, and office-type buildings
In addition , our teams also respond to what we call "Working Fire" incidents. The term "Working Fire" refers to situations that, at a minimum, will require the commitment of all responding companies. These fires are large and require massive resources. This indication lets dispatch know that our teams will be engaged in tactical activities on the scene of the working fire for an extended period. It also helps identify when additional resources from other divisions or agencies should be deployed.
WILDLAND AND URBAN WILDFIRE FIREFIGHTING
---
Wildland Fires
Renton's beautiful, diverse landscapes also pose unique risks when it comes to fire. For that reason, Renton RFA is equipped to handle both wildland fire and urban wildfire incidents. Washington Administrative Code (WAC 296-305-07001) defines wildland firefighting as, "The activities of fire suppression on property conservation in woodlands, forests, grasslands, brush, and other such vegetation or any combination of vegetation that is involved in a fire situation but is not within buildings or structures." Our six fire engines are the first line of defense when it comes to wildland fire, however, the organization also possess "Brush 17", a brush truck housed at Station 17 with off-road capabilities that is designed to increase the effectiveness of responding to difficult wildland fire incidents.
Additionally, all personnel at Station 17 are trained in the operation of the Brush 17 response unit and have additional personal protective equipment (PPE) assigned to them specifically to aid in the suppression of wildland fires.
Urban Wildfires
According to the same WAC, urban wildfires are defined as, "An uncontained fire requiring suppression action usually spreading through ground cover, vegetative fuel, brush, grass, and landscaping; often threatening residential and commercial structures within an urban environment with access to established roadways and water systems." In our jurisdiction, we have established fire stations in the majority of areas with urban wildfire risk, including Station 13, Station 16, and Station 17.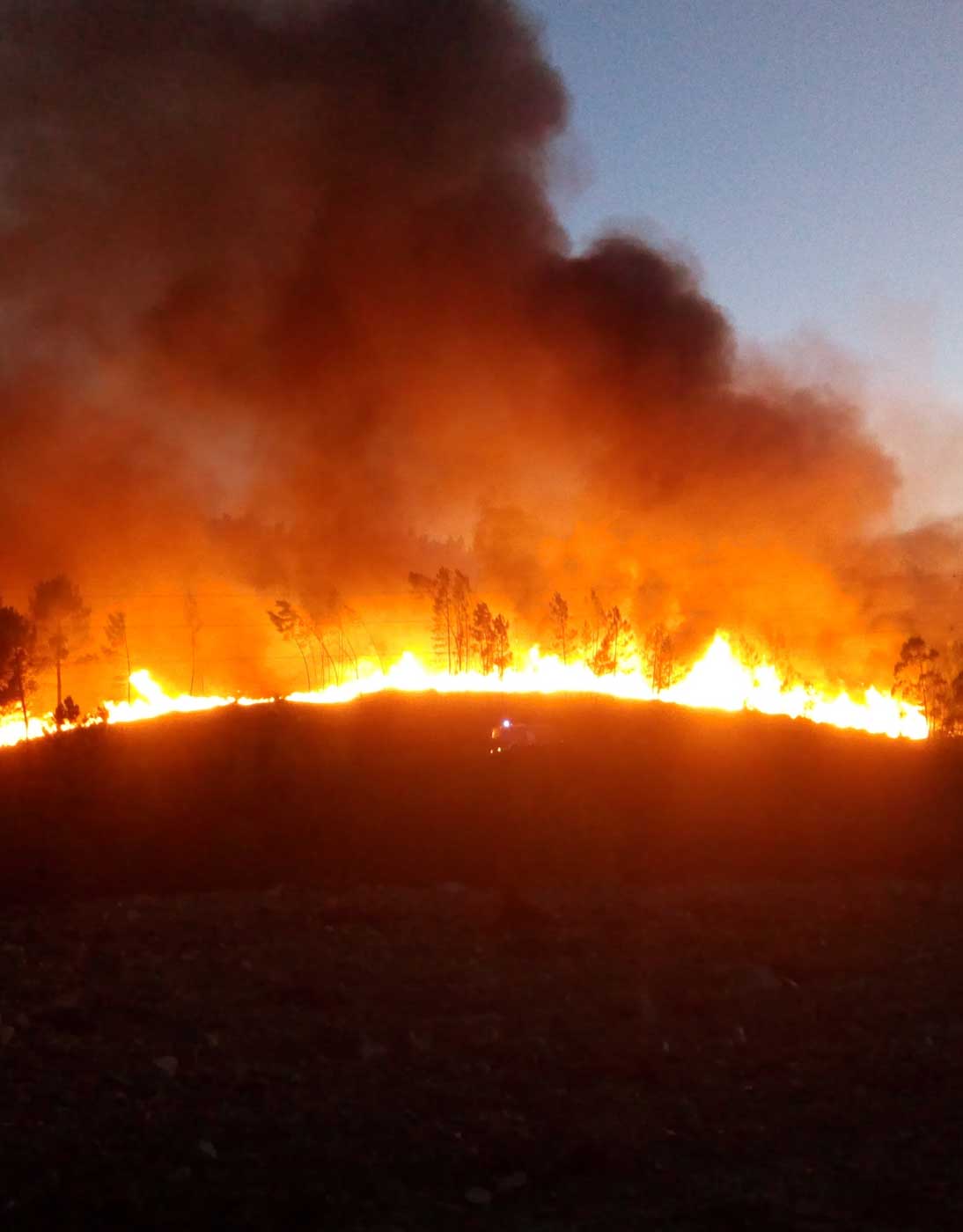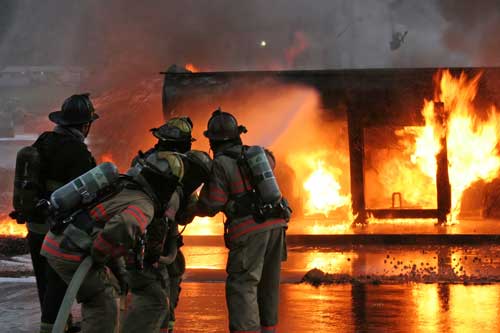 Renton RFA firefighters are trained and tested to be among the best responders in the country. After an extensive vetting process, our new team members go through 19 weeks of extensive training, in the classroom and in a realistic training environment, taking on the real challenges of everyday firefighting so they're prepared to act quickly and intelligently in the field. Once complete, they receive certification in Firefighter 1, Firefighter 2, Hazmat Operations, and EMT-D.
Apprenticeship Program
Once our recruits have completed training, they are assigned a shift and being an extensive apprenticeship program. Our leading apprenticeship program includes 6,000 hours of training and takes three years to complete.
Continuing Education
In addition to their initial training and Apprenticeship Program, Renton RFA firefighters engage in ongoing training and educational exercises throughout the year, every year, to keep them sharp and in peak condition. Teams are trained and educated to meet National (NFPA), State and Department standards, procedures, and laws. Making sure that our teams have the right knowledge, experience, and support to keep themselves and community members safe is of the utmost importance to our organization.
When it comes to response effectiveness and resource management, deploying the appropriate apparatus to a scene is important. The Renton RFA fleet includes six engines, one ladder truck, one brush truck, three aid units, and two battalion chief safety officer vehicles (one for each battalion, North and South). Once the initial units arrive to the scene and assess the critical factors, additional alarms can be requested which add additional resources, if needed.