The RFA is governed by a six-person board, consisting of three (3) Renton City Councilmembers and three (3) Fire District 25 Commissioners.  There is also one non-voting member representing King County Fire District 40, which contracts for services from the RFA.  The Board is responsible for approving the RFA budget each year and must conduct a public hearing as part of the budget process.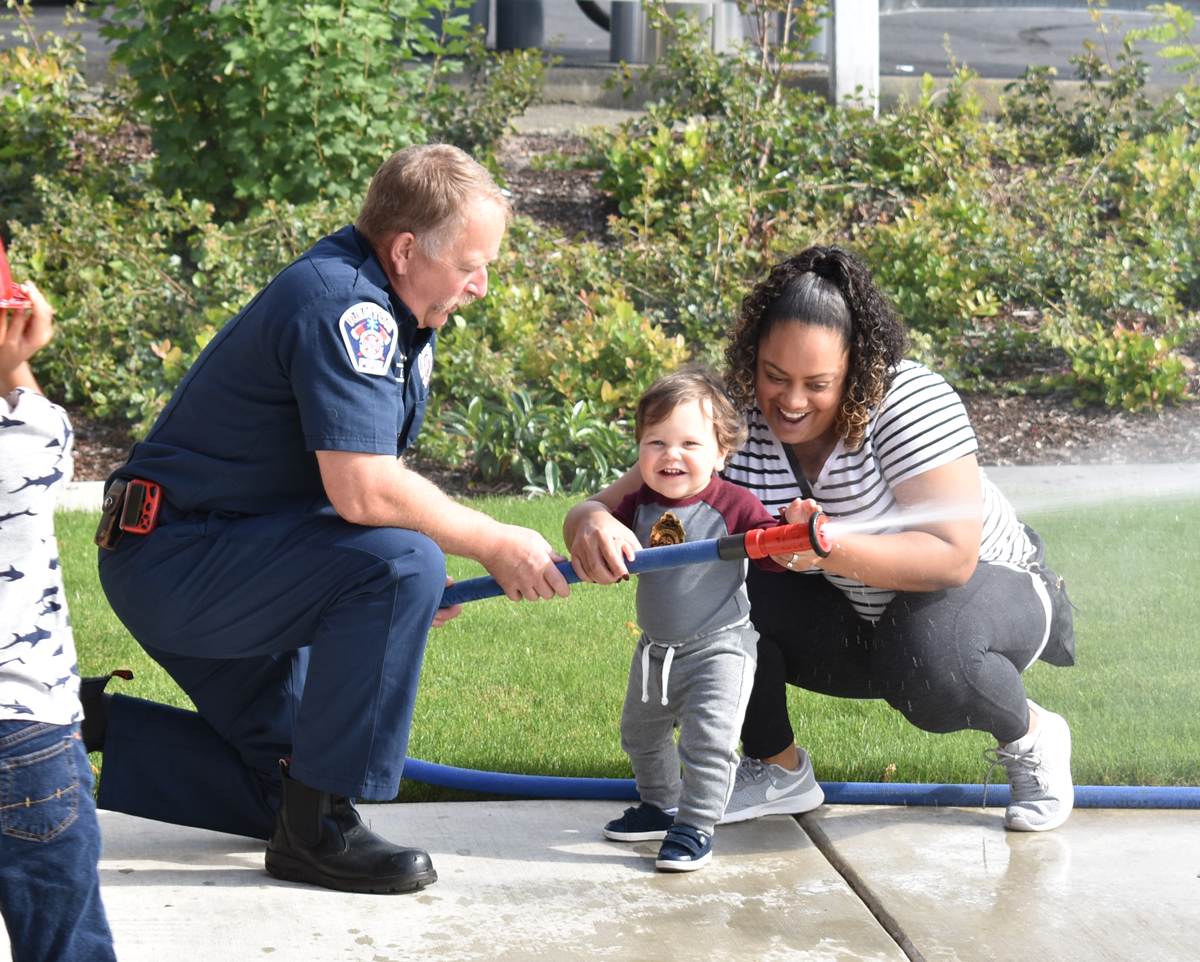 Renton Regional Fire Authority (Renton RFA) is a special purpose district established by the voters to provide critical fire and life safety services to the residents of Renton and Fire District 25. It was approved by voters in April, 2016 and began operations July 1, 2016. Oversight of the RRFA is performed by the voter-elected Governance Board.
Our highly-skilled team of firefighters are are also trained emergency medical technicians, ensuring we have the right personnel  for any emergency. Our team provides prompt response to medical emergencies, fires and fire investigations, motor vehicle accidents, hazardous material incidents, water rescues, and specialized technical rescues. The Office of the Fire Marshal also provides citizens with commercial and residential fire inspections, fire plan review, permitting, and public education.
Renton RFA was founded on the commitment to community and we are honored to serve the people of Renton.
OUR VALUES
---
Our values are derived from a long-standing history of commitment to public service. We are proud and honored to serve the Renton community and strive each day to do so with the utmost professionalism, integrity, leadership, accountability, and respect. We begin each day conscious of our dedication to making this community safer, healthier and stronger than the day before, and we hold ourselves accountable to those values.
Our Vision
Working to make our community safer, healthier, and stronger.
"
Renton is a community that is rich in diversity and culture. These variances are what makes our area strong and resilient. Likewise, as fire chief, it is my goal to cultivate an organization that reflects our amazing community and bring aboard new members whose unique qualifications add strength to our operations. We are honored to have the privilege of serving individuals and businesses throughout Renton and will continue to innovate and adapt to provide the highest level of fire and life safety services to our growing community.
"
Steve Heitman
Fire Chief
Renton Regional Fire Authority is made-up of five divisions: Response Operations, Emergency/Health and Safety, Office of the Fire Marshal, Support Services, and Administration. Each Division plays a major role in our ability to best serve the community. The synergy of these divisions enables us to provide better community services and faster response times.
Response Operations
The Response Operations Division oversees our firefighters and manages our Specialty Teams, including Water Rescue, Technical Rescue, and Hazmat.
Emergency/Health & Safety
The Emergency/Health & Safety Division provides the full spectrum of Emergency Medical Services Renton RFA has to offer, including programs such as FD CARES.
Office of the Fire Marshal
The Office of the Fire Marshal provides fire inspections, investigations, permitting, plans review, and public education.
Support Services
The Support Services Division manages all of Renton RFA's facilities, fleet, logistics, and planning.
Administration
The Administration Division manages the Finance, HR, IT, Communications and Administrative Support Sections of the organization.