Our Top 10 Water Safety Guidelines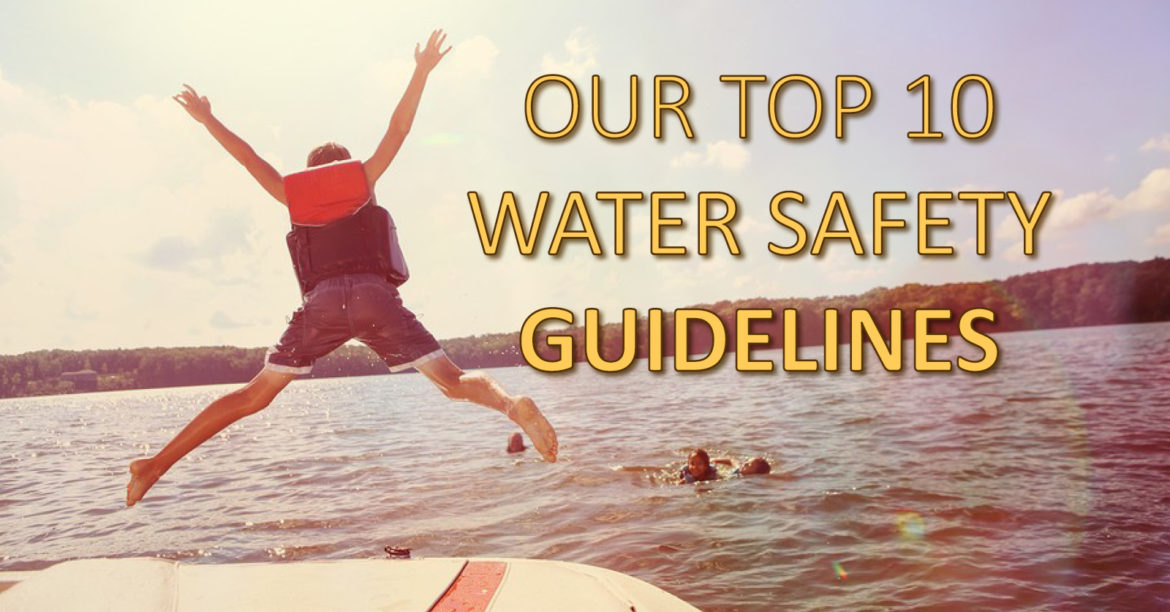 Did you know that drowning is the second leading cause of injury-related death in children 1-14 in the United States? According to the WA State Department of Health, for children ages 1-4 most drownings occur in residential swimming pools where the child had been last seen in the home, had been missing for less than 5 minutes, and was under the supervision of one or both parents.
As summer ramps up and pools, lakes, rivers, and beaches become a family destination, we urge you to keep these ten water safety guidelines in mind for you and your loved ones:
Learn to swim.
Take water safety class, learn first aid and CPR (like the CPR class we offer!).
If operating a boat in the state of Washington – you must have a Boater Education Card.
ALWAYS supervise children on, in or around water.
Do not drink alcohol while swimming or boating.
Do not attempt a rescue unless you have specialized training and/or equipment.
Be aware of your surroundings and potential water hazards.
Moving water (rivers) is very dangerous.  Good swimmer or not, always wear a life jacket.
Pay attention to the weather and tide tables.
Know the temperature of the water to prevent hypothermia.
For even more information on water safety and drowning prevention, visit the Washington State Drowning Prevention Network.