2023 Scout Night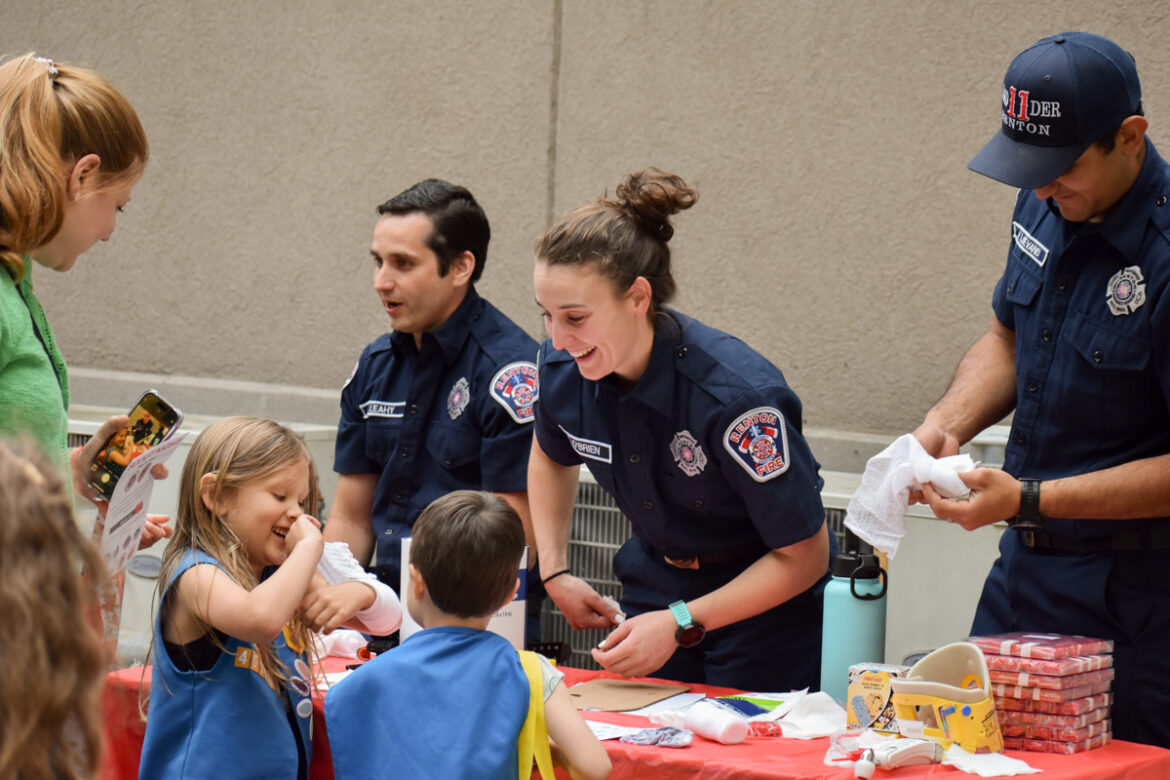 And that's a wrap! Scout Night 2023 has officially concluded. Over 180 people signed up to be part of Scout Night this year, and we couldn't be more grateful to all the scouts (and their leaders/parents) who participated in this important and educational public safety event! We would also be remiss if we didn't extend a huge thank you to our partners in public service, who make it a joint effort to create this exciting event each year, the Renton Police Department.
We also extend our gratitude to the partner agencies who joined us to provide education that helped scouts meet their badge requirements: Renton Emergency Management, King County 911, 911 Kids Club, Zone 3 Fire Cadets, Washington Poison Center, and Seattle DEA.
Together, our agencies helped over 100 scouts in attendance learn a myriad of emergency preparedness and life-safety skills, including:
Knot tying
Home fire escape planning
Home Safety
CPR
Basic first aid
Poison prevention
How/when to call 9-1-1
And public safety career paths
Attendees also received free child ID cards.
If you were not able to attend this year's Scout Night, don't fret! We'll be back next year with great educational opportunities for scouts throughout the Renton community. Check out our 2023 Scout Night image gallery below: