2019 Renton River Days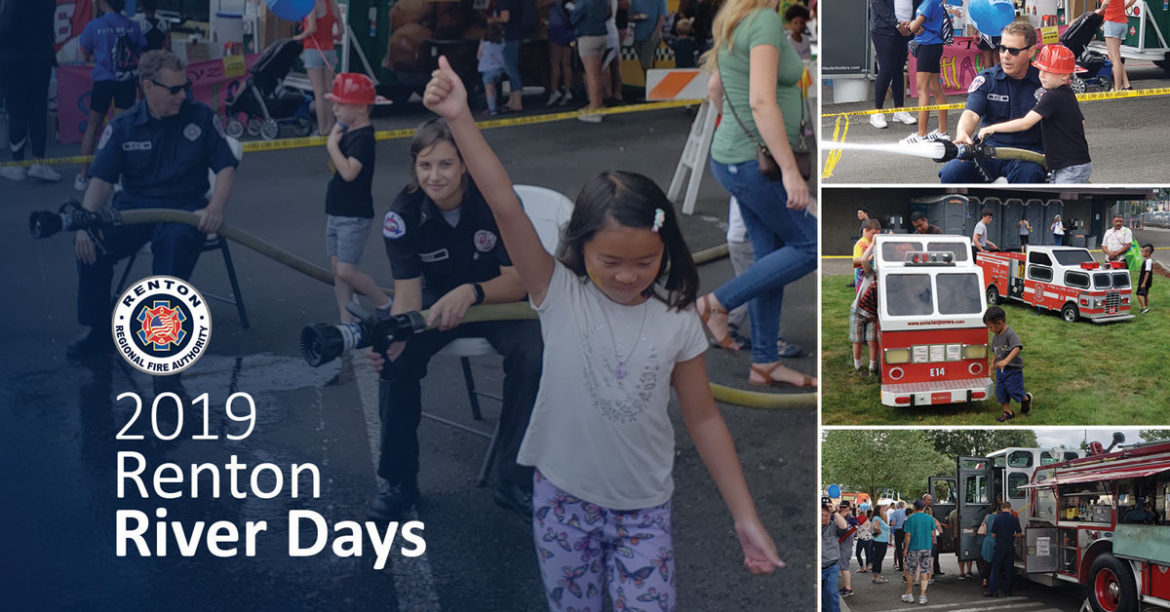 We had a blast at the 2019 Renton River Days over the weekend, literally and figuratively! Despite a few clouds overhead, community members still enjoyed touring the Renton RFA fire engine, trying on bunker gear, running our mini combat challenge, and of course spraying the fire hose! We would be remiss not to tank Zone 3 Explorers for their support as well!
Renton River Days is one of our favorite annual events. It really gives us a chance to interface with our community members, one on one, in such a positive way. It also gives us an opportunity to leave a lasting impression on the future firefighters of Renton! If you haven't had a chance to experience all that River Days has to offer, please join us next year. We look forward to seeing you there!