Beat the Burn – Your Guide to Avoiding Burns This Summer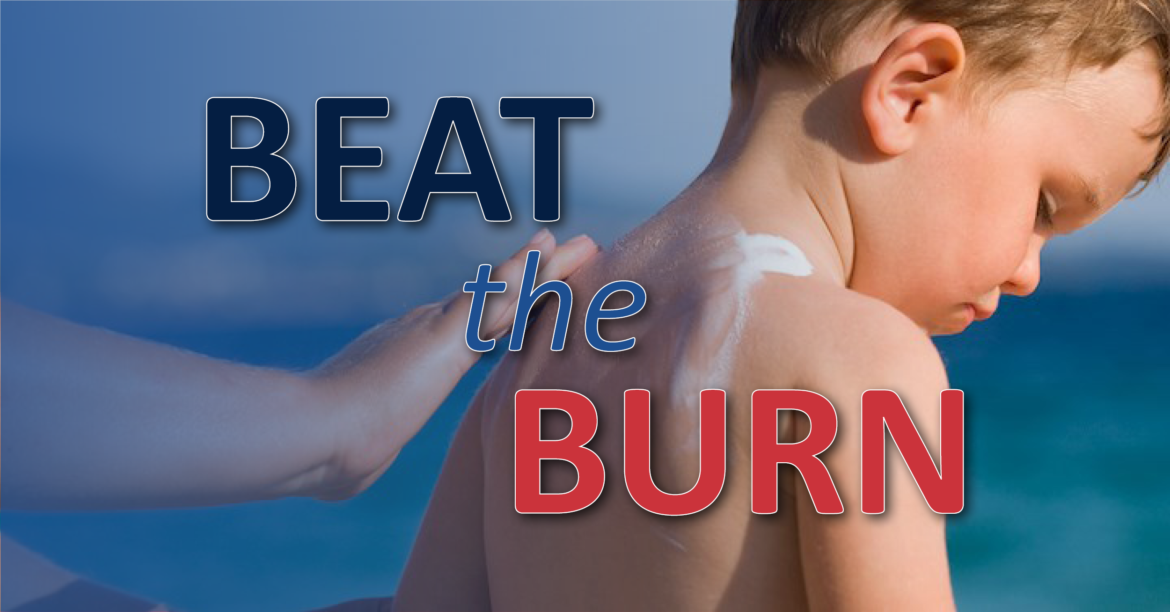 Summer brings with it burn risks around every corner, but it's not just the sun you need to worry about. Here are some of the burn risks you need to be aware of this summer and how to keep your skin safe:
Sunburns
Avoid direct sunlight during peak hours – 11:00 a.m. to 3:00 p.m.
Don't wait for skin to change color or feel uncomfortable before covering up or applying protective lotion. Observe personal time limits for sun exposure.
Apply sunscreen 30 minutes before going outside. Reapply after exercise or water play.
Ultraviolet rays penetrate clouds and clothing, and reflection from sand, water, streets, and patio floors.
Sunscreen is also needed on cloudy days, in shade, and on sensitive skin areas under clothing when sunlight is strong.
For further sun protection, wear a hat, sunglasses and light-colored clothing.
Beaches
Sand or asphalt can severely burn your feet. Always bring footwear to the beach.
Use a beach umbrella for extra sun protection.
Set time limits for sun exposure.
Fireworks
Consumer fireworks are prohibited in the City of Renton; possession and use is subject to a fine and confiscation of the fireworks.
Please leave the fireworks to the professionals and celebrate safely at the Fabulous 4th of July Celebration at Gene Coulon Park.
Other
Only use charcoal lighter fluid to start charcoal briquettes.
Keep children and pets away from barbecues and camp stoves.
Avoid letting children play in close proximity of a campfire.
Remember if someone's clothes catch fire – Stop, Drop and Roll, smother flames with a
coat or blanket and call 9-1-1 immediately.
Wait for the engine of a lawn mower to cool before refueling, never refuel while the engine is hot or running.