Part 3 – You Decide on November 2
Posted on

October 18, 2021

in News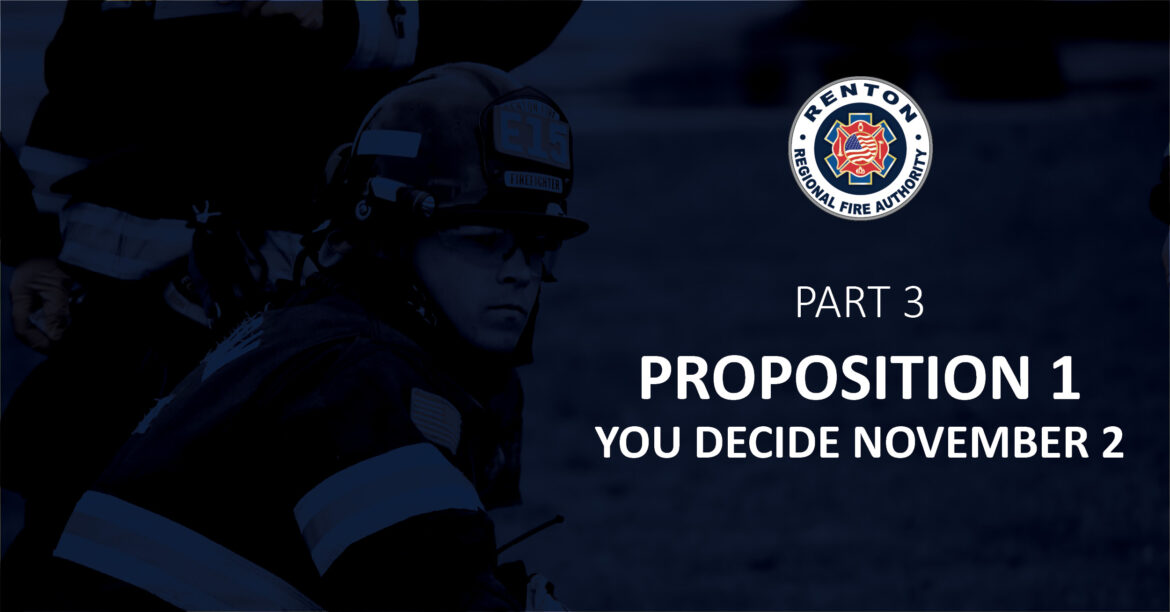 Proposition 1 in the November 2 General Election asks Renton RFA voters to renew the RFA Fire Benefit Charge (FBC). Currently, the FBC funds just over 40% of the RFA budget. That funding has allowed us to add fire and life safety services and resources that have impacted our community.
Here are a few of the projects or programs we've developed over the last five years, thanks in part to the funding provided by the FBC:
Added additional firefighters to staff the newly built Fire Station 15 and an aid car at Fire Station 12
FBC funding allowed our organization to add firefighter staff to meet the needs of our growing community. Since our inception as a regional fire authority, we have seen our community add nearly 5,000 new members. As the community grows, so does the need for fire and life safety resources.
Expanded the Fire Inspection Program through the Office of the Fire Marshal
The best way to prevent fires is through education and preventive action. Over the last five years, the FBC has played a major role in expanding our fire inspection program that provides prevention services, such as fire inspections, that help eliminate fire hazards before a fire occurs.
Added the Public Education Section
While education is a key component to preventing fires, it doesn't stop there. Our public education programs also help educate individuals of all ages and businesses on numerous important safety topics including injury prevention, driving safety, health and wellness, and more. In the last year, the Public Education team has helped individuals and business community members safely navigate the ongoing COVID-19 pandemic.
Improved our Public Protection Class Rating from a 3 to a 2
The Public Protection Class (PPC) rating is used by insurance carriers to identify an area's level of fire protection. It is one of the factors they use to calculate insurance premiums. The scale ranges from 1 to 10; 1 denotes the area has the best possible fire protection and 10 denotes the area's fire protection needs a lot of improvement. The additions (station, firefighters, programs) previously mentioned allowed us to improve Renton's PPC rating from a 3 to 2, putting the RFA in the top 5% of fire and life safety agencies in the country for fire protection. We are extremely proud of this rating and what it means to your insurance premium rates.
The renewal of the FBC will allow us to maintain the service levels our growing community has experienced since 2016. It will also improve our ability to strategically develop new service offerings or enhance the existing offerings moving forward. Please vote on November 2nd and make your voice heard.