Local 9-Year Old Inspires the Community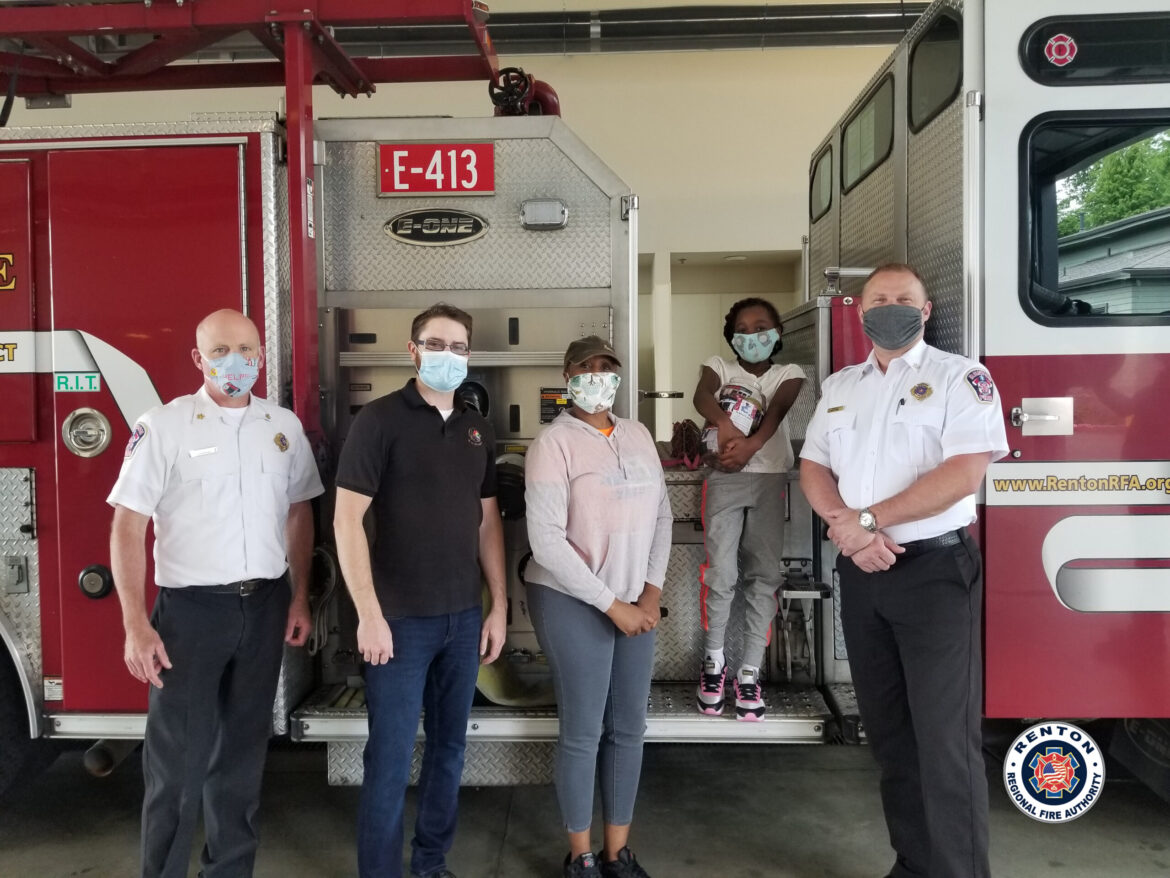 When you think about an successful non-profit that aids people throughout the community and inspires the masses to do more for their fellow neighbors, you likely think of an organization run by a seasoned adult (or group of adults!). Renton inspiration and non-profit owner, Ezra Lucien, breaks that mold. At just 9 years old, Ezra has dedicated her free time to give back to the Renton community. With the help of her mother, Dominick Lucien, Ezra formed the BRAGG Project, which stands for the mantra they have everyone who receives benefits from the organization recite, "I am brave; I am relevant; I am Awesome, I am gifted, and I am God-loved." The BRAGG organization provides a variety of help to community members, working with local networks to connect goods/services to those in need – including providing food, gifts, and volunteer opportunities.
Ezra comes by her penchant for community involvement and charitable work naturally. She was introduced to the Luther's Table organization when her brother began volunteering there while attending Renton High School. Her mother was also a foster mom before moving here to Renton and encourages engagement in the community and helping those in need. The Lucien's instinct to help those around them runs deep, and it shows in the amazing amount of care, kindness, and leadership that pours from the BRAGG project, driven by Ezra.
In late 2019, Ezra dropped off a large bucket to Deputy Chief Mark Seaver with a simple request: fill the bucket with pennies. Since, Deputy Chief Seaver has worked within the organization, friends, and family to collect spare pennies and fill the jar. This week he reunited with Ezra to give her the bucket and thank her for all she has done to help those throughout the community. Fire Chief Rick Marshall also greeted the Luciens when they arrived and shared his admiration for the work Ezra is doing. We are thrilled to know Ezra aspires to be a firefighter when she gets older, and Chief Marshall asserted she poses all of the values we look for in a great firefighter: professionalism, integrity, leadership, accountability, and respect – she is well on her way!
As an organization purpose-built to serve the community, we are truly excited and inspired to see someone so young take on, and conquer, huge goals – especially when the goal is to help others. Ezra has an incredibly bright future in whatever she sets her mind to – we just hope it continues to be joining the fire service!
You can send all inquiries about the BRAGG Project to: thebraggproject@gmail.com