National Pet Fire Safety Day & Safety Tips
The National Fire Protection Association (NFPA) says pets are responsible for over 1,000 house fires every year in the United States, and an estimated 40,000 pets die in fires, mostly from smoke inhalation.
PET FIRE SAFETY TIPS:
Use flameless candles that have a light bulb instead of a wick. If you prefer using candles, never leave pets unattended in the presence of an open flame as they can accidentally knock them over.
If your dog is tall enough on their hind legs to reach counter height, remove stove knobs when you leave the kitchen, or you can find knob covers that will keep them from turning on the stove accidentally. The NFPA says a stove or cook-top is the number-one cause of fires started by pets.
Electrical cords can sometimes be seen by pets as a chew toy. When damaged, they can spark and cause electrocution or a fire. Secure any cords and hide them behind furniture or other obstructions. You may wish to unplug them if you leave cords unattended.
Use stainless steel or ceramic pet water dishes on your wooden deck. Filtered and heated through glass and water, the sun's rays can ignite the wood beneath the bowl.
Check your home for potential hazards such as loose wires, stove knobs, and piles of paper or other rubbish.
TIPS TO KEEP YOUR PETS SAFE IN THE EVENT OF A FIRE:
Keep your pets collar on at all times and place leashes near the door. Dogs are often waiting at doors and run out when firefighters come in.
Note where your pets like to nap or hide in case you must evacuate your home quickly.
Have an emergency plan and practice routes of escape with your dog. Include all members of the family in this plan. Make sure they know what to do and where to go.
Make an emergency kit that you can easily grab on the way out. Pack a leash, medication, and any immediate needs your dog might have for the next few days.
Never go back inside
a burning building to retrieve a family member or pet. Get out and stay out. Call the fire department as soon as you get outside.
If you're unable to exit your home with your pets, inform the first responders as soon as they arrive.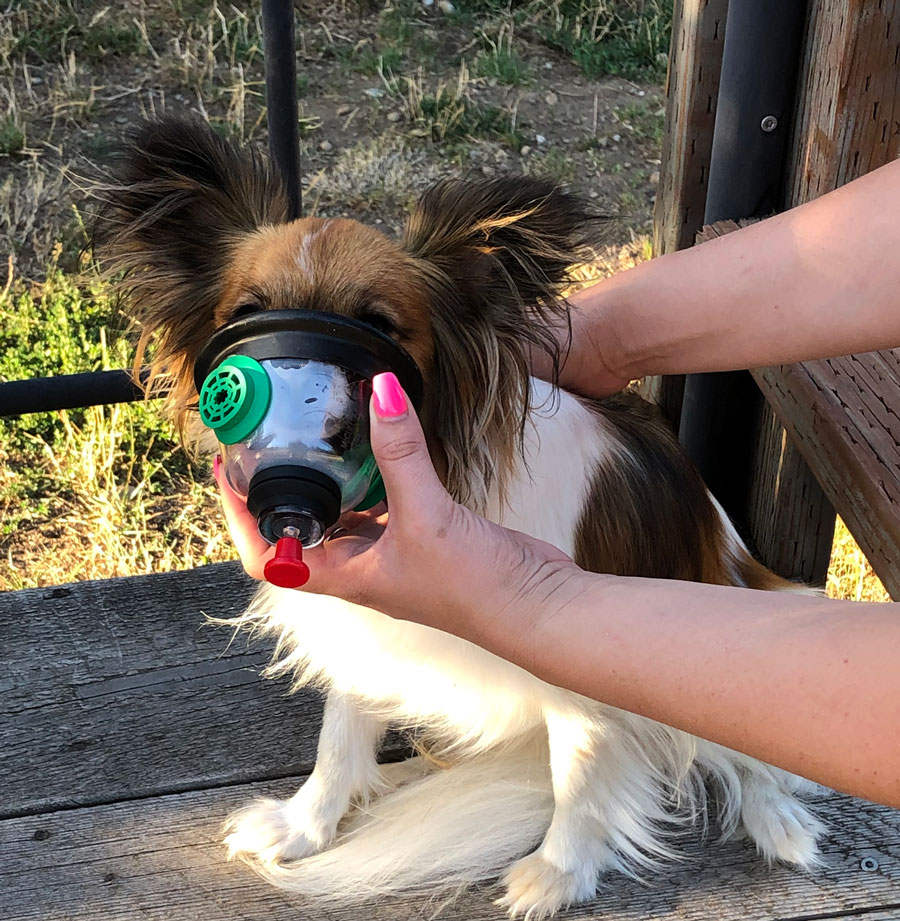 AFTER THE FIRE:
If your pet is having difficulty breathing, be sure to let the first responders know. Many of our rescue vehicles are equipped with special oxygen masks specifically designed for dogs and cats. Be sure to follow up with your veterinarian. Burns are also sometimes not apparent under the thick hair coat.
SOURCE:
https://www.akcpetinsurance.com/blog/national-pet-fire-safety-day