September Significant Incidents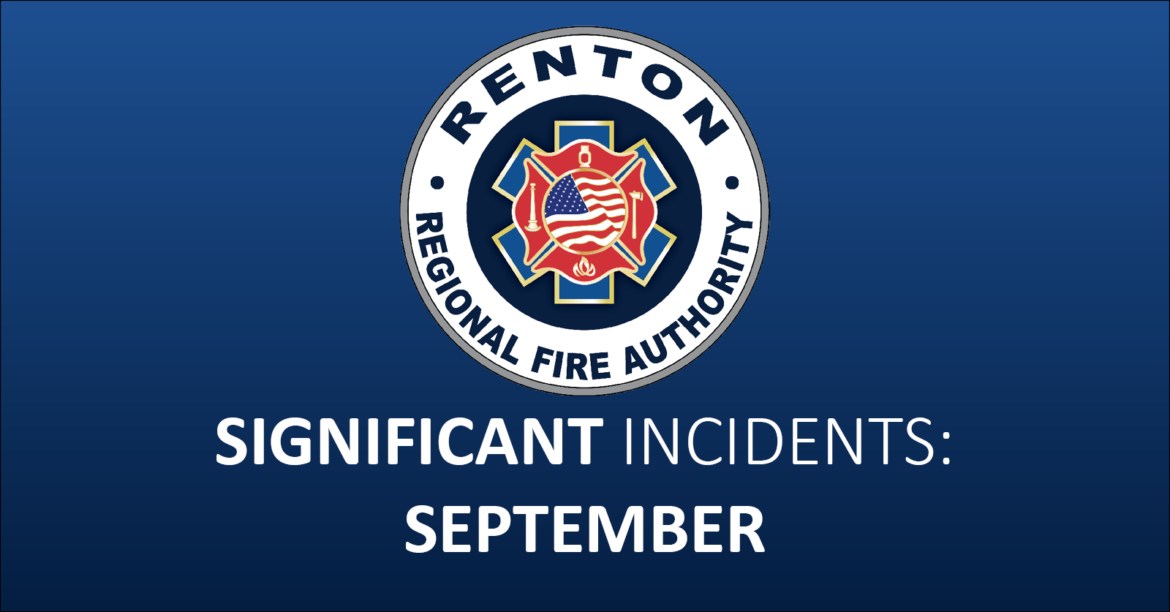 Significant Incident Monthly Summary:
1,581 Total Incidents (RRFA Responses)
Incident Details:

On Saturday, September 4th, Renton RFA responded to a residential fire in Station 12's area on the 2800 block of NE 4th Renton RFA responded with King County Fire District #20 with 5 engines, 1 aid unit and 2 officer rigs for a total of 19 RFA personnel. A dryer in the laundry room of a small 2-story house had caught fire on the first floor. One crew brought the dryer out to the driveway while other crews completed a search on the first and second floors and determined the house was clear of citizens. No RFA personnel or citizens were injured.