Upcoming Changes to Food Truck Fire Code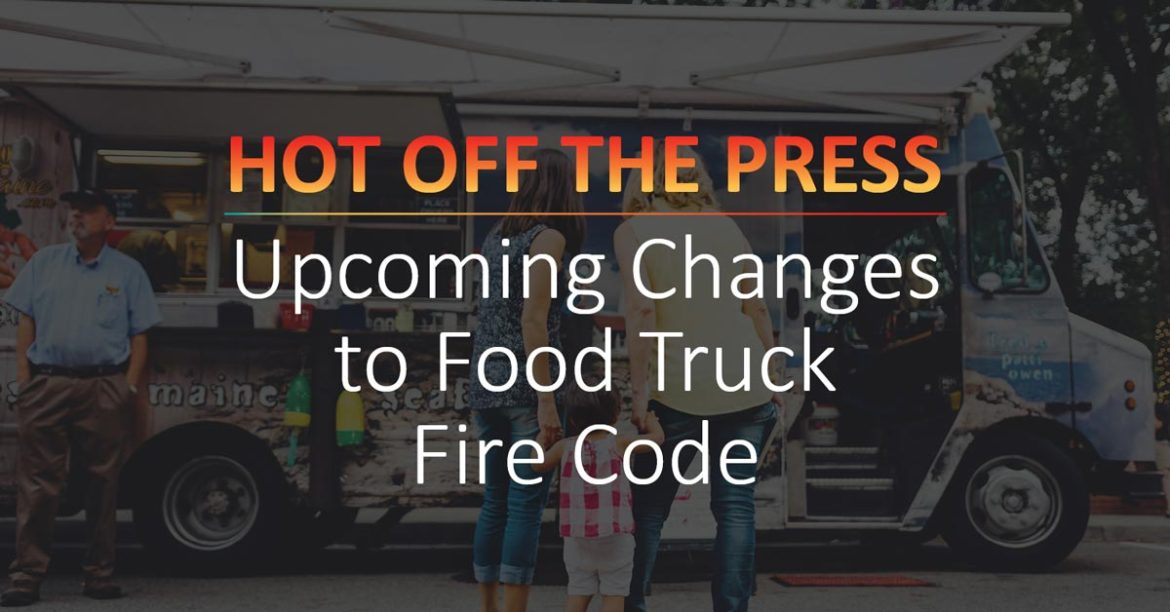 Renton Regional Fire Authority has been developing a recipe for success….for food trucks!
The Renton Regional Fire Authority Governance Board has been listening to you – our community and we have some exciting updates to our Fire Code that will be adopted in spring 2018.  Chief among them – a reduction in the separation distance for food trucks.  This change will allow "mobile food facilities" to be 10' from buildings and other combustible things such as fences.
"In discussing the current separation requirements with business owners in Renton over the past year, we believe reducing the current 20' separation to 10' will allow for more opportunities to utilize food trucks for events and activities in the City – while still maintaining a high level of fire safety for our community. I believe this is an excellent example of our community coming forward with ideas for improving opportunities and our Fire Department responding to those with a positive outcome." states Renton City Council Member and Renton Regional Fire Authority Governance Board Member Armondo Pavone.
Hosting an event and want to use a food truck? Know the rules and regulations BEFORE your event.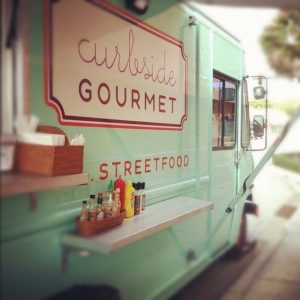 As is often the case, a single tragic event crystallizes a problem. For food truck safety, that moment came on July 1, 2014, in Philadelphia. Gas from a leaking propane tank on a food truck ignited, resulting in an explosion that sent a fireball 200 feet into the air, shook nearby buildings, and shot the propane tank 95 feet into a neighboring yard. Sadly, the truck operator and her teenage daughter suffered third-degree burns and died three weeks later. Ten other people were injured in the blast, some critically.
Across the country, the popularity of food trucks is soaring. The National Food Truck Association, estimates there are at least 117,000 food trucks operating in the U.S.
Most food truck chefs cook use either gas or electricity. While small fires can and do ignite because of the stove, oven, and fryer, the fuel sources have the most potential to cause destruction, injury and death. Although explosions are rare, they are not unheard of. In 2011, two workers were burned when a propane tank on a New York City food truck exploded after a car accident. In 2012, a propane tank exploded on a food truck in Canada. In 2014, three people in California, were injured when a food truck exploded at a high school football game. In March, a food truck exploded in a driveway in Minnesota, damaging 20 houses. The blast could be heard six miles away, according to news reports. Most recently, our neighbors to the south in Portland Oregon saw a large food truck explosion during summer 2017.
In light of these tragedies, the Renton City Council passed regulations to ensure fire safety for food truck operators and the public. These regulations went into effect on July 1, 2016, and include obtaining a fire permit and require the food truck to pass a physical fire inspection.
For Information:
Looking for a food truck that has already been approved and has a valid permit? Click the "Approved Food Trucks / Mobile Food Facilities" link under the Important Links section on our Permits page →
Want to obtain a permit to operate your food truck within Renton? Visit our Permits page →. The cost of the permit is $100 and it is good for 12 months – other city requirements apply, such as business licensing. You may find information at RentonWA.gov.