New Engines Improve Fire and Rescue Operations
Posted on

February 9, 2018

in News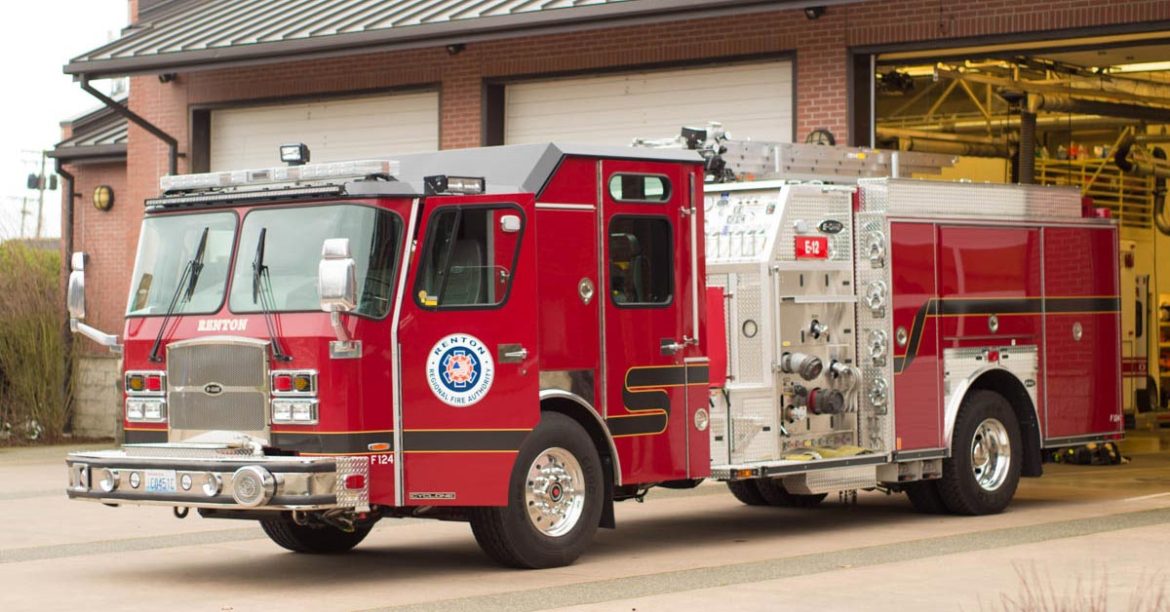 Out with the old, in with the new. Renton is now the proud owner of two new E-One Cyclone II fire engines. These engines currently reside at our Downtown and Renton Highlands fire stations and are replacing the aging 1996, high-mileage rigs that have been in operation for over two decades. The older rigs will be going to surplus on the public market to help offset the cost of the new engines.
It has always been our vision to make the community safer, healthier, and stronger for all. These new engines are part of that vision. Boasting a more efficient use of resources, improved features for fire and rescue operations, and safer design to meet NFPA standards, these two engines will reduce cost and improve service to the greater Renton community. Key features of the new engines include:
Fuel efficient weight and design
Remote control roof mounted nozzle for effective water application
Full LED scene lighting to improve visuals during rescue operations
Clean cab design to match NFPA safety standards
New internal foam system to for improved fire fighting
As a time-honored tradition, the Renton Highlands location participated in a ceremonial "Push Back" this morning. The Push Back originated from the early days of firefighting. Engines were hand-drawn then, and pushing the apparatus back into the station was a daily occurrence. While the advancement of engines over time has made this daily activity unnecessary, and frankly impossible with the size of engines today, we continue to honor the legacy of the firefighters before us by holding a Push Back to welcome each new rig to the organization.