Renton RFA's Office of the Fire Marshal is responsible for working with residents, businesses, and the City to issue permits relating to new and updated commercial and residential construction, special events, food trucks, and more. Permitting is an essential part of what the Office of the Fire Marshal does to ensure the health and safety of our community. It is part of the process of seeing that buildings meet the fire and life safety standards of the State of Washington and the City of Renton.
The various permits we provide can be broken up into four categories: Commercial Construction, Residential Construction, Special, and Operational. Click below for information and forms within any of these categories.
CONSTRUCTION PERMIT GUIDELINES
---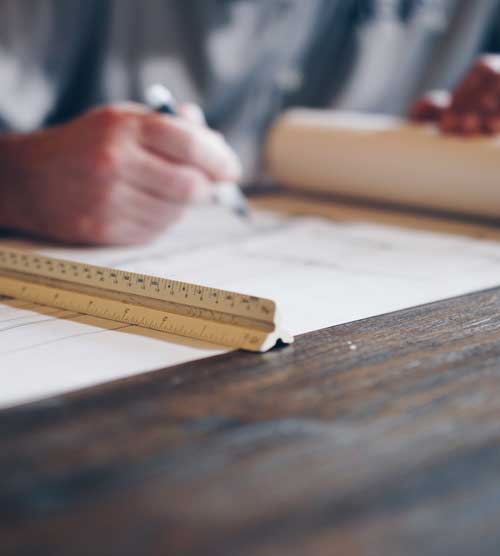 DRAWINGS must be clear and legible.
LINES and lettering must be dark enough to provide good contrast on paper.
PAPER must be sturdy, such as blueprint or standard drafting paper. Tracing paper, graph paper, poster board and cardboard are not acceptable.
LETTERING must be at least 1/8″ high.
BROWNLINE prints and pencil drawings (including corrections or alterations) are not acceptable.
SCALE: All drawings must be drawn to scale. Standard drawing scale for commercial plans is 1/8″ – 1′ or residential plans at 1/4″ = 1′. Engineering equivalent scale may be substituted.
SIZE REQUIREMENTS: Standard drawing size is 24″ x 36″. Drawings must be of one size. In special cases (i.e., composite views), plans may be accepted up to 40″ x 54″ or for residential 18″ x 18″ is acceptable. Plot


plans may be 1/8, 1/20 or 1/40 scale, provided they are legible. Do not attach information with clips, tape, glue or staples.

TWO sets of plans are required. Additional sets may be submitted if the applicant requires more than one stamped, approved set of plans.
PLAN REVIEW FEE is required at the time of application. See City of Renton Fee Schedule.
MINIMUM CRITERIA as defined in the Guidelines for each application is required.
All new construction within the City of Renton is required to meet current fire code requirements. Redeveloped buildings are required to update fire suppression systems to meet current code as well. When it comes to commercial buildings, it is especially critical that buildings meet or exceed fire code requirements in order to provide public safety to the community. Below are the permits for commercial construction within the City of Renton: 
Like all new or renovated buildings within the City of Renton, residential buildings also must follow fire and life safety code as set forth by the State of Washington and the City. This enforcement helps keep our families, neighbors, and communities safe. Below are the permits for residential construction within the City of Renton:
Special permits are approvals given to building or land occupants that meet specific standards or conditions in accordance with local zoning. Often times, business are required to carry special permits for the benefit of the community. These permits provide local agencies with information needed to safeguard residential neighborhoods from building or land uses that would have an adverse affect on the community at large, such as increased noise, odor, traffic, or fire and life safety hazards.
Individuals and businesses wishing to pursue operations that are considered hazardous and pose a potential threat to public safety must obtain an Operational Permit before performing any hazardous operations. The permit process allows us the opportunity to inspect and asses the risk, as well as insure the operation is compliant with all fire codes. There are numerous ventures with hazardous conditions that require permitting. Below are the permits available within the City of Renton: