Senior Public Safety Academy!
Renton Regional Fire Authority and the Renton Police Department teamed up to provide this summer's Senior Public Safety Academy! Senior Public Safety Academy was a 6-week program that offered Renton seniors an opportunity to learn more about public safety through educational presentations and fun, interactive activities. This program could not have been possible without the help of other, local partners in public service, including: City of Renton, Renton Senior Center, AFIS, and Valley Communications Center.
The program kicked off week one with a general presentation from Renton RFA and Renton PD, including an interactive police and fire apparatus display for participants. Week two transitioned into information about Renton Police Department's investigations units with an activity around fingerprint analytics through AFIS. The third week included important information about crimes against seniors and personal safety, and it capped off with one of our favorite "Coffee with a Cop & Firefighter" events. Week 4 was an informative presentation from Valley Communications Center about 9-1-1 dispatch, including a fun round of 9-1-1 trivia. In the fifth week, participants learned about our FD Cares program and home safety, with presentations from Captain Blakeslee on AED/CPR and Deputy Fire Marshal/Public Educator Ferguson on home fire safety. And lastly, in week 6, participants met the Renton PD K9 Unit, including a great, live demonstration, and played bingo with Fire Chief Heitman and Police Chief Schudlt before receiving their official graduation certificates!
We were especially excited for the home safety portion of the Senior Public Safety Academy, as it gave our public educator a great opportunity to use our new training kitchen! This training kitchen has a multitude of uses for training fire safety and we are pleased to have it as an educational resource here at Renton RFA. We were able to purchase the training kitchen through the Fire Prevention and Safety Grant Program that we applied for and were awarded through FEMA. It is always great to be able to provide additional resources to the Renton community at no additional cost to our community members.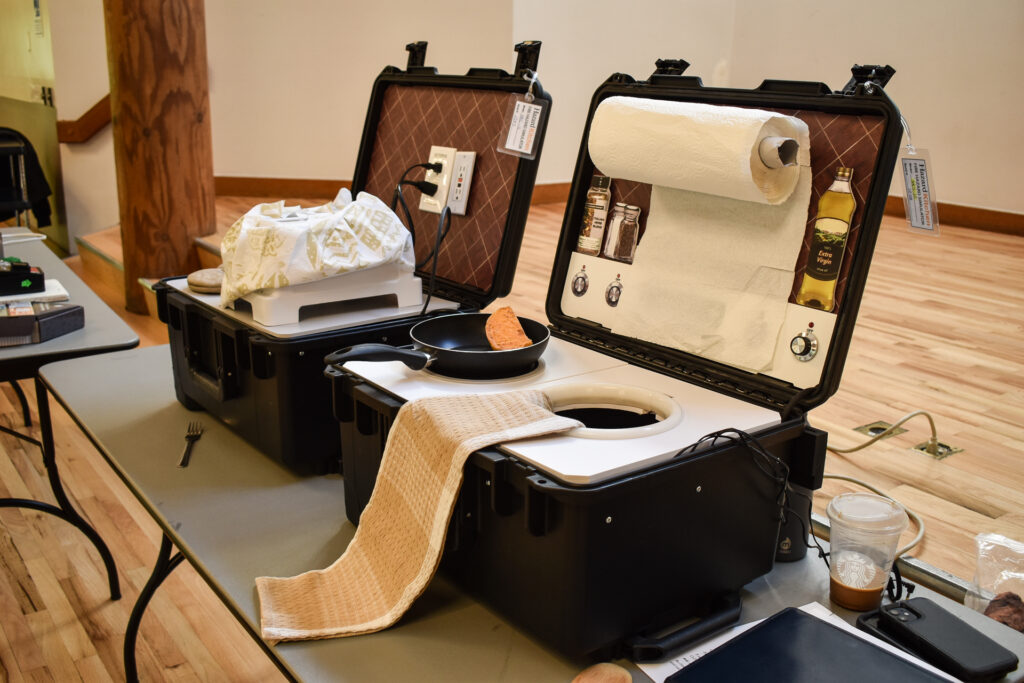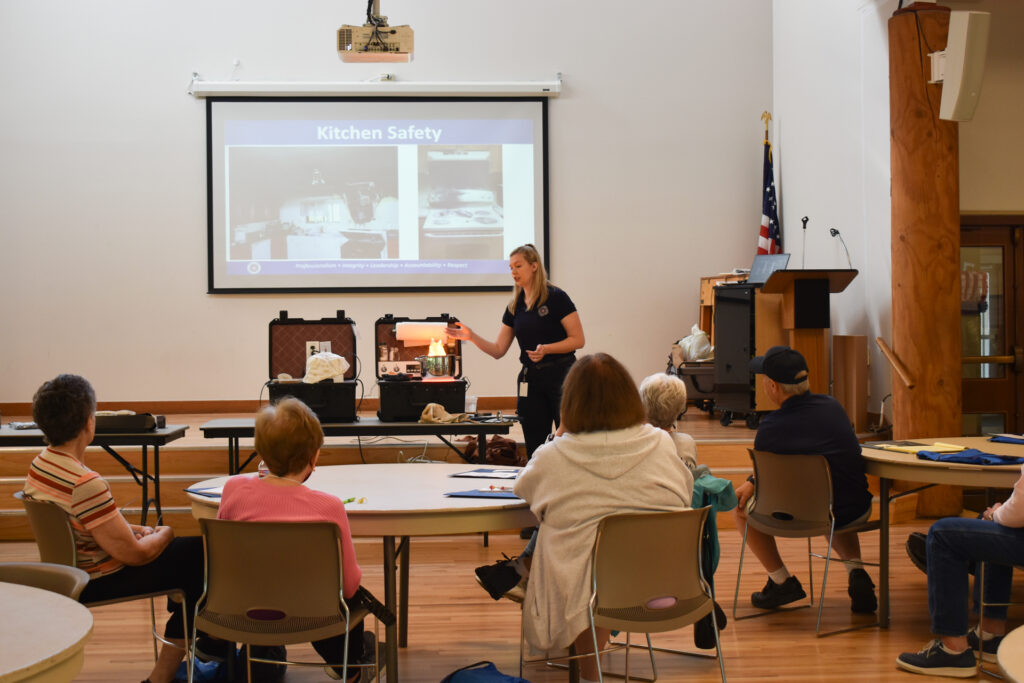 We are so grateful for all the resources we have here in Renton, especially for our senior community. We are also blessed to have a senior community that cares deeply about public safety and supports their police and fire department. We had 26 participants in this year's academy, which was a great turnout! It allowed for our instructors to really get to know each of the participants and for a lot of one-on-0ne instruction to happen. We cannot wait to hold another Senior Public Safety Academy in 2023!
Registration for this event typically pops up in April and closes near the end of May. So, if you're interested in joining in next year, or know someone who might be, keep an eye out on our social media next spring for announcements of the next program (@rentonrfa). See our image gallery below for pictures from this year's academy!