Fire Sprinklers Save Lives at Merrill Gardens Senior Living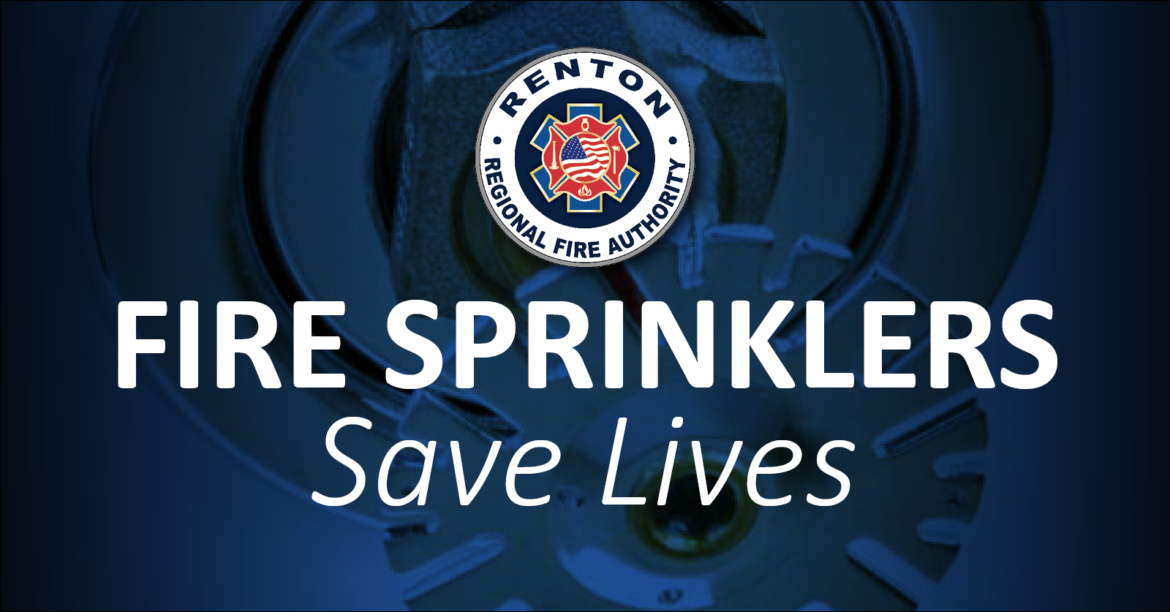 Renton RFA responded to reports of a fire at Merrill Gardens Senior Living over the weekend. Crews arrived to find a sprinkler head activated and the unit in question engulfed in smoke. Residents of the building had already been evacuated and quick use of a dry chemical extinguisher ensured the flames were completely out, thanks to the Merrill Gardens staff who are trained how to react in these situations.
Crews found a wood cabinet had been placed in front of a wall heater and a cardboard box had fallen between the heater and the cabinet, which ignited to start the fire. The fire was ruled accidental. Total loss for this fire (property and contents) is estimated to be around $35,000. Crews credited the building's installation of fire sprinklers for ensuring the fire did not spread rapidly and cause greater losses for the property owner or residents.
Having a fire sprinkler system is a huge benefit to Merrill Gardens, the staff, and especially the residents. The system helped ensure everyone evacuated safely and that property damage was kept to a minimum. According to the U.S. Fire Administration, fire sprinklers reduce the risk of dying in a fire by 82 percent. Residential fire sprinklers are even more sensitive to heat than those found in commercial buildings, meaning they detect fire sooner – saving time, which save lives.
When building or remodeling a home, few people think of fire sprinklers as a potential addition. You might be surprised to find out how affordable and aesthetic fire sprinklers can be in your home. Here are some interesting facts about residential fire sprinklers you may not know:
Unlike what you see in the movies, residential fire sprinklers only spray when the temperature in the room rises very hot, very fast. The sprinkler above the fire is the only one that sprays – not the entire room or building.
Fire sprinklers can prevent devastating home damage by putting out flames quickly, reducing damage caused by flames and smoke, and cause less water damage than fighting the fire with a fire hose.
They are relatively affordable and can connect directly to your existing waterline. The cost per square foot is similar to the cost to install normal household fixtures, such as cabinets or counter tops, while exponentially increasing resident's safety.
Installing fire sprinklers in your home can often grant you a discount on your insurance. Additionally, you'll receive a discount on your annual Fire Benefit Charge from the RFA! Click here for more info on the Benefit Charge discount →
If you'd like more information about residential fire sprinklers, come visit us on May 19th from 11:00am – 1:00pm at IKEA (map it) for Home Fire Sprinkler Day! We'll have live fire sprinkler demonstrations, educational materials, and more. We hope to see you there!