Honoring EMS Week – How Renton Does EMS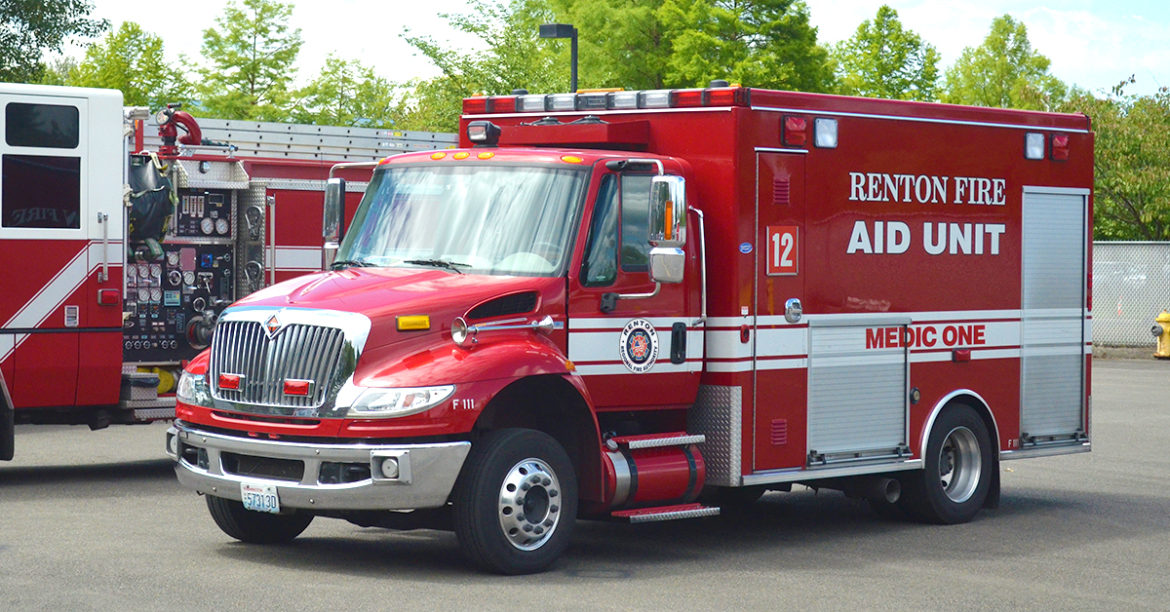 While fires are what typically make the headlines, it's our Emergency Medical Services (EMS) that save lives. In fact, EMS made up nearly 70% of our responses in 2017. To recognize the efforts of medical professionals throughout our community, we worked with the City of Renton to proclaim the second-to-last week in May (IE: this week), EMS Week – coinciding with National EMS Week. It's a time to bring local communities and medical professionals together and honor those who are dedicated to providing lifesaving services to our community and beyond.
Did you know that every firefighter on our team is also a certified EMT, trained and highly qualified in providing basic life support (BLS)? Renton RFA also works with local organizations to ensure that paramedics are available to provide advanced life support (ALS) to those in need throughout our community. We take EMS seriously, and we should. Statistics show a trend of rising EMS rates. According to a study provided by the NFPA Fire Analysis and Research Division in 2012, over the last 30 years EMS rates have risen almost 400% nationwide, from 5 million in 1980 to a staggering 19.8 million in 2011.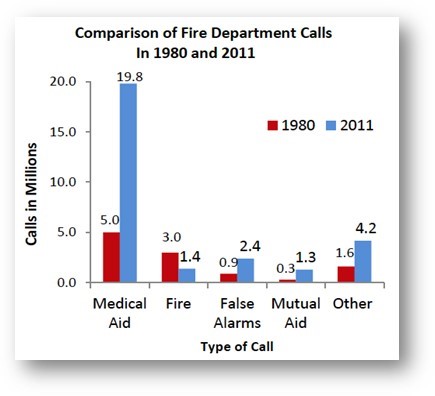 Renton RFA is amongst the leading fire and life safety agencies in the country – including when it comes to EMS. One of the ways we've differentiated ourselves is to use real-time data to provide patient-centric care. In the past, EMS systems only focused on data related to a specific incident, making it difficult to recognize a patient's pattern of needs for emergency medical intervention. Today, we focus on the patient and their history with EMS. This real-time, patient-focused data enables our teams to be proactive in their approach to care with each individual, alleviating things like emergency room visits by recognizing issues before they escalate and connecting people with the services they truly need.
We continue to work, both internally and with other local organizations, to innovate when it comes to EMS. We are always improving our approach to ensure that Renton receives the best possible care on every call. As we reflect on EMS Week, we are thankful to be part of a city that is rich with dedicated medical professionals. We are proud of our team and our partners for their commitment to staying at the forefront of EMS techniques and technology to make sure our community remains ahead of the curve. We are humbled by the support of community members who visit us monthly to learn CPR and contribute to our mission of building a safer, stronger, healthier Renton. Thank you!