Welcome Fire Chief Steve Heitman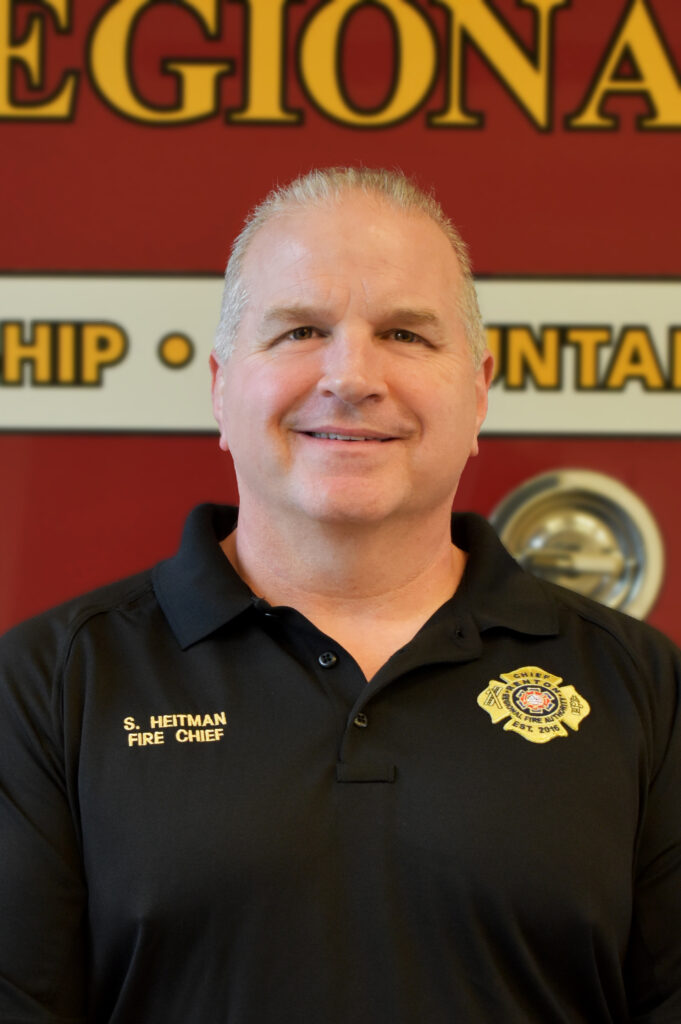 This week marks the arrival of Renton's new fire chief, Steve Heitman. We could not be more excited about his arrival! The week started off with a formal pinning ceremony of Chief Heitman, alongside his family and Renton RFA leadership. During the ceremony, Chief Heitman expressed, "I am both honored and humbled to be the fire chief of Renton RFA. This is a fantastic department that holds itself to the highest level of professionalism. I want to thank the Governance Board for giving me the opportunity and providing that trust in me to be the fire chief. I want to thank the Renton RFA and all of its personnel for the warm welcome I have received; my family and I are very excited to be here. I am very honored to be here, and we are going to do great things, so thank you very much."
This year marks Chief Heitman's 20th year in the fire service. After serving our country in the United States Military, he joined the Mercer Island Fire Department in 2001. Working his way up the ranks, he served Mercer Island as fire chief from 2014 to 2020, before accepting the role here in Renton. In addition to his 20 years of experience in fire and life safety, Chief Heitman has earned three Associates Degrees, a Bachelor of Science Degree in Public Safety Administration, and a Master of Arts Degree in Security Studies from the Naval Post Graduate School, where his studies were focused on improving the health and well-being of firefighters. He also holds the designations of Executive Fire Officer and Chief Fire Officers.
While he is brand new to our organization, we have had the pleasure of working with Chief Heitman over the years. He has been a member of, and will continue to be involved in, the King County Fire Chiefs Association – working with fire chiefs throughout King County to share best practices, address social and systemic concerns within our communities and our organizations, and improve efficiency and consistency in fire and life safety throughout King County.
The guiding principals of Renton RFA include professionalism, integrity, leadership, accountability, and respect. We also believe that people come first – our members and our community. These are the same values revered by Chief Heitman, making him a seamless addition to the Renton RFA team. We are very excited for the future of fire and life safety here in Renton. Please join us in welcoming Chief Heitman to the Renton RFA family.