Renton RFA Seeks Candidate for Civil Service Commission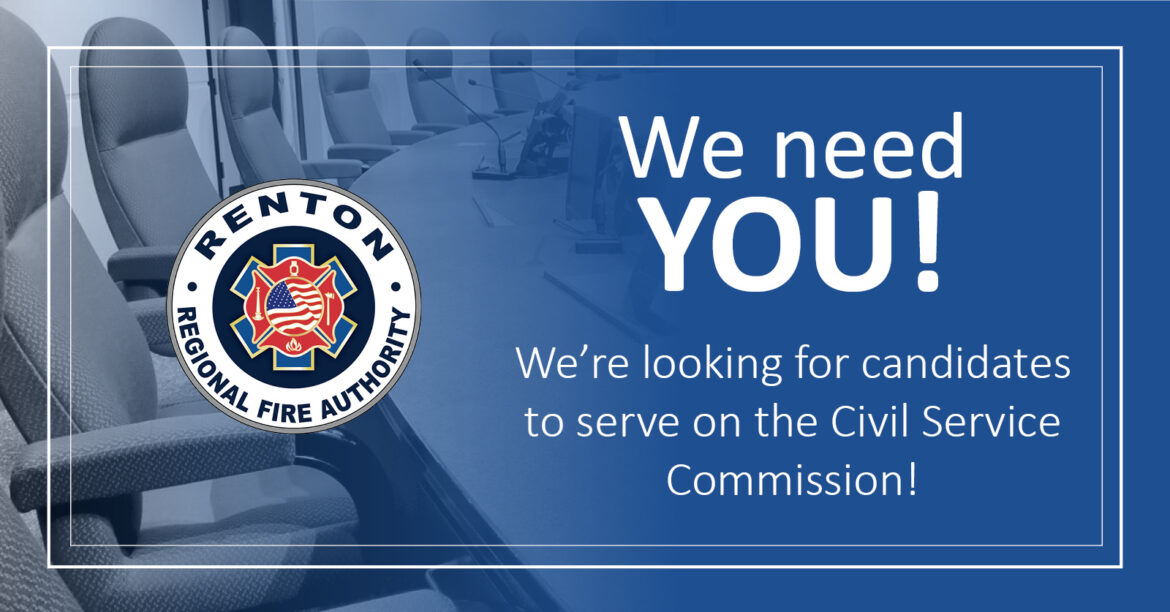 FOR IMMEDIATE RELEASE
[RENTON, WA – 03/11/2020] Renton Regional Fire Authority is seeking candidates to serve on the Civil Service Commission. The commission makes vital contributions to our community and organization by enforcing provisions established in the Revised Code of Washington (RCW) relating to rules, regulations, and personnel operations within Renton RFA.
Renton residents who represent the diverse nature of the city, including ethnicity, geography, gender, and age are encouraged to apply. Members are appointed by the Renton Regional Fire Authority Governance Board and serve a six-year term. Due to a resignation, this current term will start in April, 2020 and end on June 30, 2020.
Commission members serve without compensation and must be United States citizens who have been residents of Renton for at least three years immediately preceding their appointment. They must be registered to vote in King County and able to attend meetings on the third Tuesday of each month at 4:00 p.m. at Station 13.
To apply, please send a letter of interest to HR@rentonrfa.org.  Letters must be received by 5 p.m. on March 25, 2020. For more information, contact Jennifer Zinck at 425-276-9507 or hr@rentonrfa.org.