Happy International Firefighters Day
Posted on

May 4, 2023

in News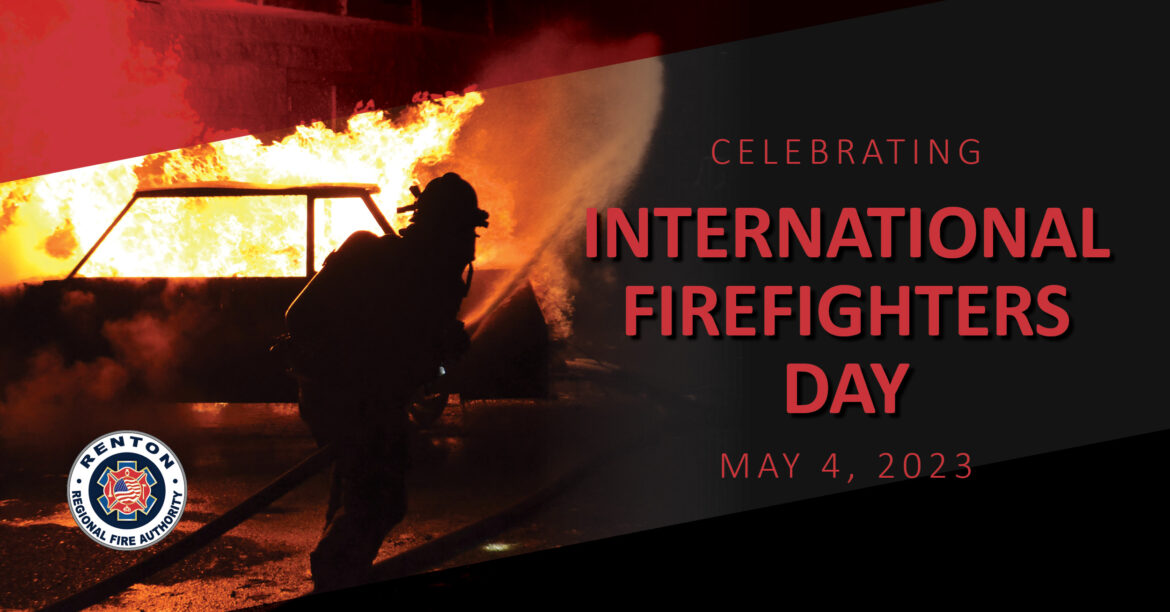 As a fire department, we have a lot to be proud of. Our firefighters work tirelessly every day to keep our community safe from fires and other emergencies, and we are grateful for their dedication and bravery. As we celebrate International Firefighter Day, it is important to reflect on the history of this important occasion and the role it plays in recognizing the contributions of firefighters around the world.
International Firefighter Day (IFFD) is celebrated on May 4th each year. The day was first proposed by Lieutenant JJ Edmondson of the Victorian Fire Brigade in Australia in 1998, in memory of five firefighters who lost their lives battling a wildfire in Linton, Victoria. The tragedy had a profound impact on the firefighting community in Australia and around the world, and Edmondson wanted to create a day that would honor the sacrifices made by firefighters everywhere.
Since then, IFFD has become a global event, with firefighters and fire departments around the world taking part in activities and ceremonies to mark the occasion. The day serves as a reminder of the risks that firefighters face every day, as well as their courage and dedication to protecting their communities.
As a fire department, we are proud to show our appreciation for the hard work and sacrifice of our firefighters. We know that the job of a firefighter is not an easy one, and that it requires a great deal of training, skill, and bravery. Our firefighters are often called upon to put their own safety on the line to help others, and we are constantly amazed by their dedication and selflessness.
We are also grateful to the families of our firefighters, who support their loved ones in their demanding and often dangerous work. We know that the sacrifices made by firefighters extend beyond the station, and we appreciate the role that families play in supporting their work.
This International Firefighter Day, we want to extend our gratitude to our firefighters and their families for their service to our community. We know that we could not do our jobs without them, and we are proud to be part of a team that is committed to keeping our community safe.
So on behalf of our fire department, we want to extend and extra thank you to our Renton Firefighters, and firefighters at agencies throughout the region for their incredible work. We honor the memory of those who have lost their lives in the line of duty, and we stand with all firefighters who continue to serve their communities with honor and distinction.