Renton RFA FD CARES Fund Receives Anonymous Donation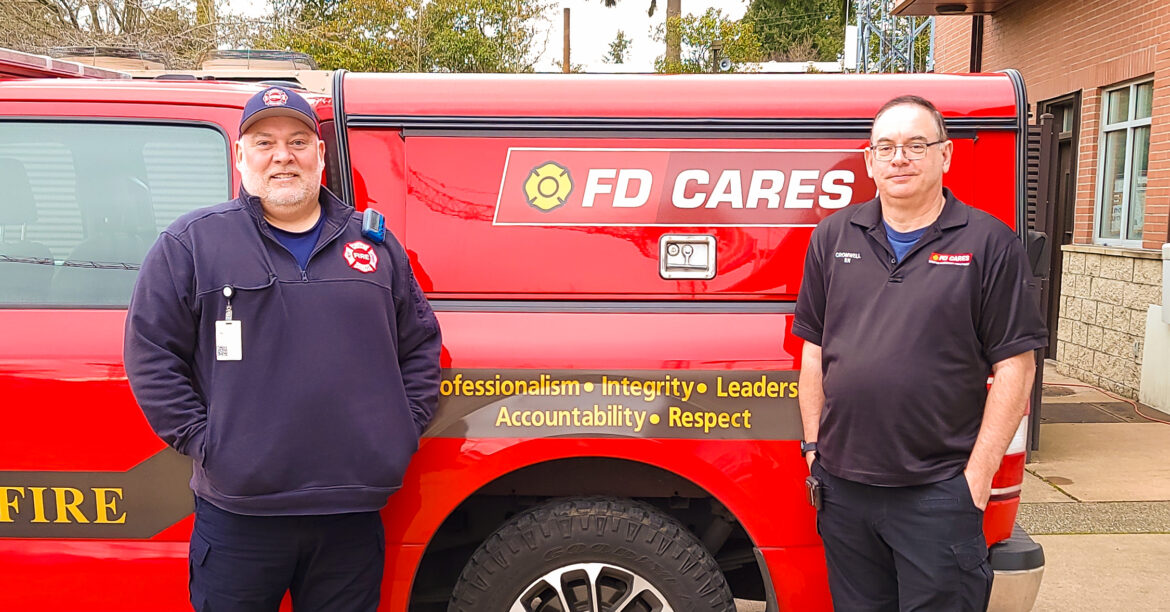 The Renton RFA FD CARES Fund is less than 6 months old but has already received great support from our community!
To recap, FD CARES is a program that Renton RFA (in partnership with Puget Sound RFA) launched in recent years, aimed at addressing low-acuity calls for service – calls that are important but are non-emergent in nature, and therefore do not require firefighter response. An example of a frequent call type is a slip and fall incident, where the patient is uninjured but may need help getting back up. More importantly, they may need a deeper level of care or connection to external resources to help ensure the incident doesn't recur and that they are safer and healthier over the long-term. The FD CARES team is comprised of a social worker and a nurse. Our data has shown that this combination of professionals creates the highest rate of long-term success for our patients, as that team combination can provide not only a deeper level of on-site medical evaluation and care, but also the best access to external resources and on-going follow up care.
The Renton RFA FD CARES Fund was created to help support this program. Because the program often helps the most vulnerable members of our community, including the elderly, those with disabilities, and those suffering from mental health or dependency concerns, the equipment and resources needed to support this program varies wildly in both type and cost. To help offset the cost of the program and ensure the FD CARES team has access to the resources they need to keep themselves and our patients safe, the FD CARES Fund was created – thanks to a generous anonymous donation used to establish it in late 2022. As an official 501c3 fund, it provides supporting community members and businesses with the opportunity to not only give back to an essential community program, but to do so in a way that is a qualifying tax deduction – a win/win for all involved!
We were recently honored to receive an anonymous $250 donation to the fund this month. The monies donated to this fund go toward purchasing a number of different types of life-changing and life-saving equipment that keeps both our struggling community members and our staff safe, including items such as lift equipment, stair climb equipment, durable medical equipment (such as walkers, grab bars, and transfer chairs), health and hygiene equipment, and other incidental needs. These funds will have a big impact on the quality of life for Renton community members, and we could not be more grateful for yet another anonymous donor's thoughtful and generous donation to this vital program.
We'd like to encourage any individual, group, or business looking to make a tax deductible donation to a program that makes a significant impact on the health and safety of the Renton community to consider the Renton RFA FD CARES Fund (click here). We will continue to share the impact made by these supportive and generous donations on the program and the Renton community.