Meet Bettye Jean Oberlag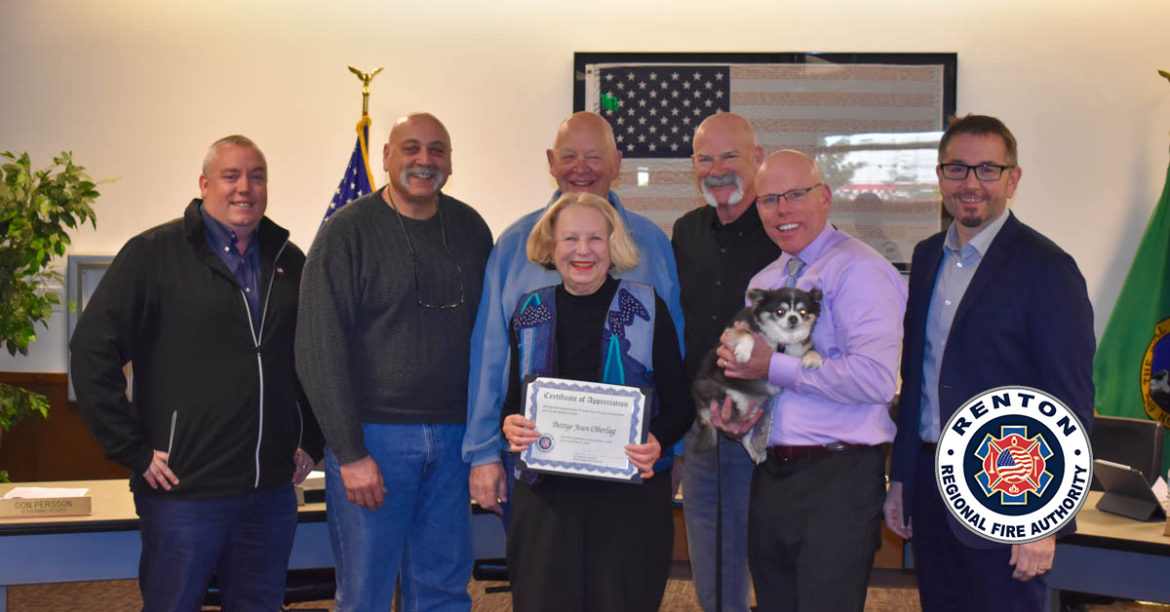 We wanted to take a moment and formally introduce you to a friendly face you may have seen around the Office of the Fire Marshal, if you've ever paid us a visit. Meet Bettye Jean Oberlag. Bettye Jean has been volunteering at Renton Regional Fire Authority's Office of the Fire Marshal and Renton City Hall for more than 10 years. She is one of the warm, welcoming faces you'll see when you come into the office for assistance. She also provides continuous help with our records management – handling such tasks as filing and shredding as record retention dates are met.
Prior to volunteering for her local community, Bettye Jean was a flight attendant. She was also a traveling cosmetic company representative. As one of the most friendly people you will ever meet, it's no surprise that Bettye Jean took on volunteering for her love of being around people and because she loves being out and about in our beautiful city. She is a long-time Renton resident. When she isn't volunteering her time to the community (and sometimes even when she is!), she is spending time with her delightful little dog, Bonnie Blu.
We were so pleased to be able to honor Bettye Jean with a certificate of appreciation today for her decade of service to the fire department, the city, and the community. Thank you SO MUCH, Bettye Jean, for everything you do for us!