Celebrating a Community Hero Nick Baker of Voy Home Services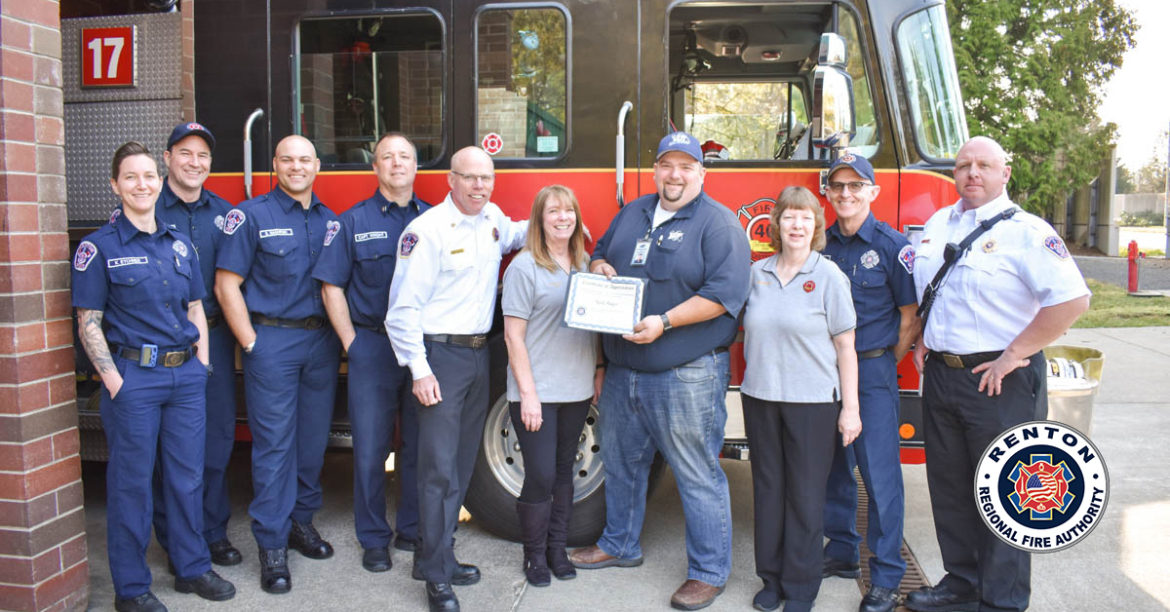 With the weather shifting to a bright and balmy 80 degrees, it's hard to remember that just a few short weeks ago we encountered 'Snowmageddon 2019'! Freezing temperatures mixed with our traditionally wet, late winter meant our community was hit with more snow than we knew what to do with. But the snow and ice didn't just cause safety concerns for our community members, we also faced some challenging circumstances.
As a fire department, we spend our days rescuing others; it's not every day that we are the ones who need the rescuing. During the recent snowstorms, however, we found ourselves in just that predicament. Between being hit with significant amounts of snow and the snow/ice build up across the drive from plows working tirelessly to keep our roadways safe, the crews at Fire Station 17 found themselves struggling to keep the drive and bay clear for the emergency vehicles to enter/exit. In addition, crews changing shift could not get in or out of the station. Identifying this safety concern for both our crews and our community, Battalion Chief, Jeff Vollandt, began exhausting options to clear the snow.
Jeff soon found that resources from the City and County were unavailable. Turning to the community, Jeff reached out via social media to friends and family in an effort to find anyone who could plow the station property during such challenging weather on such short notice. The community rallied and in just an hour, Voy Home Services owner, Nick Baker, responded offering assistance.
Nick arrived and stayed at the station until well after midnight to clear the property of dangerous ice and snow. He also donated several bags of de-icer and even spread them before he departed to help ensure the property stayed as clear as possible. Nick's quick action and help in our hour of need allowed our crews to conduct their shift change, making sure all of our members could come and go safely. It also cleared the drive for our emergency vehicles, ensuring a quick and safe exit and entry when the community needed us most. In our line of work, every minute matters, and Mr. Baker's efforts ensured that our crews could continue to honor our commitment of efficient, reliable service in the community's time of great need.
This morning we were honored to be able to meet Nick, on a nice clear day, and present him with a certificate of appreciation for everything he did to aid us. Fire Chief, Rick Marshall, was joined by Fire District 40 Commissioners, Charlotte Ryan and Linda Sartnurak, as well as Batallion Chief Jeff Volandt and the crew that was on shift during the event. It is with great pleasure that we take this moment to thank Nick Baker, a Community Hero in our eyes, for everything he did – for us and his local community.