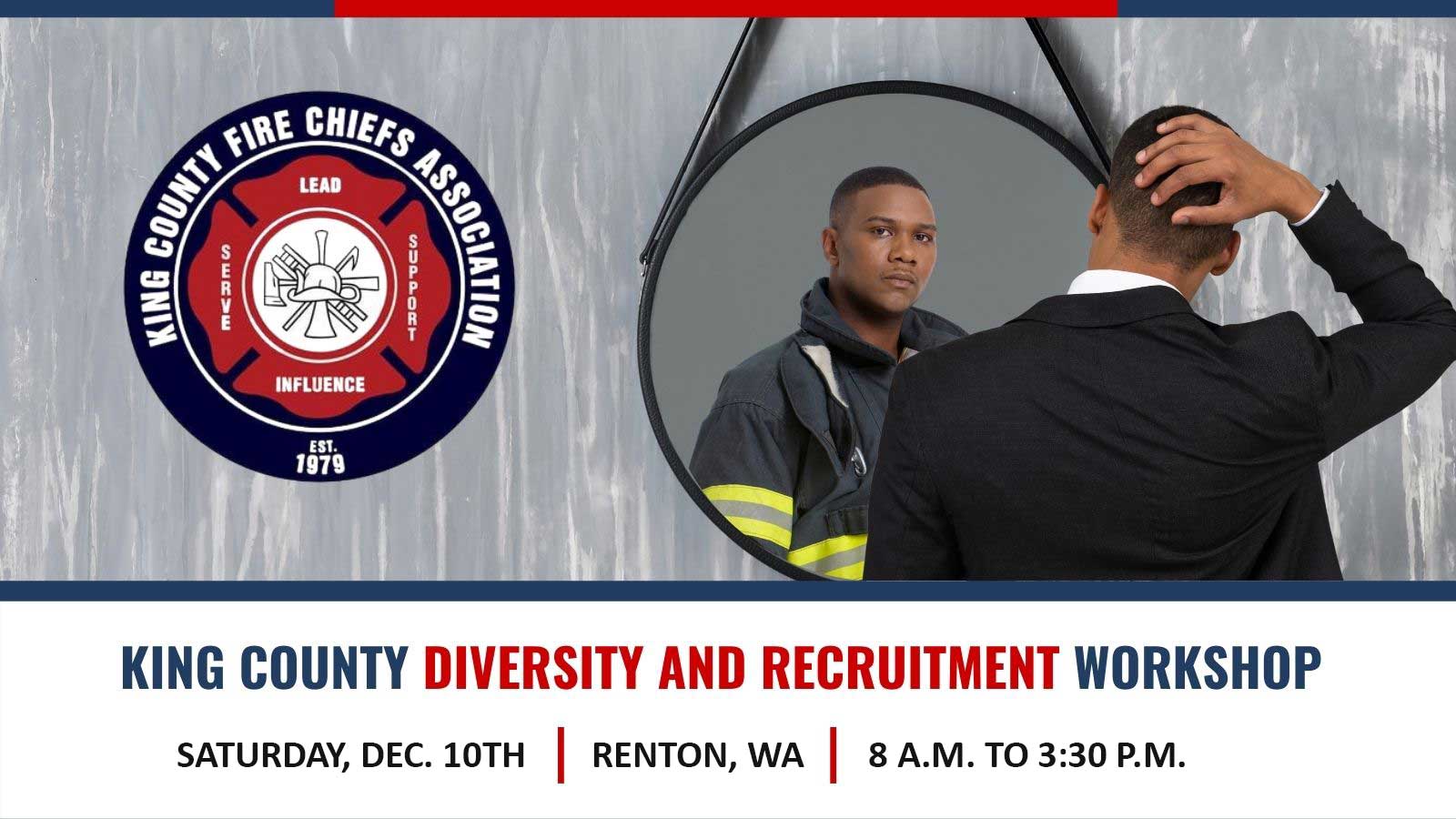 KCFCA Diversity & Recruitment Workshop
Renton RFA is proud to host the third, semi-annual King County Fire Chiefs Association (KCFCA) Diversity & Recruitment Workshop.
Registration for this event is open to anyone 16 years old or older who would like to learn more about the fire service. It is especially geared towards members of the BIPOC community, women, LGBTQIA+ community, or anyone who has no experience or connection with the fire service and will feature a diverse group of speakers from around the region who will share their fire service experience from their unique perspective.
This FREE event will also include:
Five classes to provide an in-depth look at the steps, from beginning to end, on how to successfully join and maintain a career in the fire service
A complimentary catered breakfast and lunch, sponsored by King County EMS
An amazing opportunity to network with Chiefs and agencies from around the region to learn more about their hiring plans and programs
Registration is required to attend this event and there are a limited number of spaces available, so register today: 
Click below to download our event flyer: