EMS Week 2022
In 1974, President Gerald Ford authorized EMS Week to celebrate emergency medical services practitioners and the important work they do in our nation's communities. National Emergency Medical Services Week brings together local communities and medical personnel to honor the dedication of those who provide the day-to-day lifesaving services of medicine's frontline. EMS Week is presented by the American College of Emergency Physicians (ACEP), in partnership with the National Associations of Emergency Medical Technicians (NAEMT). Each year, EMS Week is supported through proclamation by King County in honor of our local EMS professionals.
All Renton RFA firefighters are certified EMTs and possess the training necessary to provide emergency medical services anywhere, anytime. Recently, we have seen some pretty unique EMS calls here in Renton. One type of call our firefighters have experienced on several occasions throughout the last year is the delivery of a baby. Often, when called to aid with a birth, our firefighters either arrive in time to transport the patient to the hospital, where the birth takes place, or just after the birth has already occurred. However, several Renton firefighters have recently had the once-in-a-career experience of actively delivering a baby during the course of a call with a positive outcome for both mom and baby!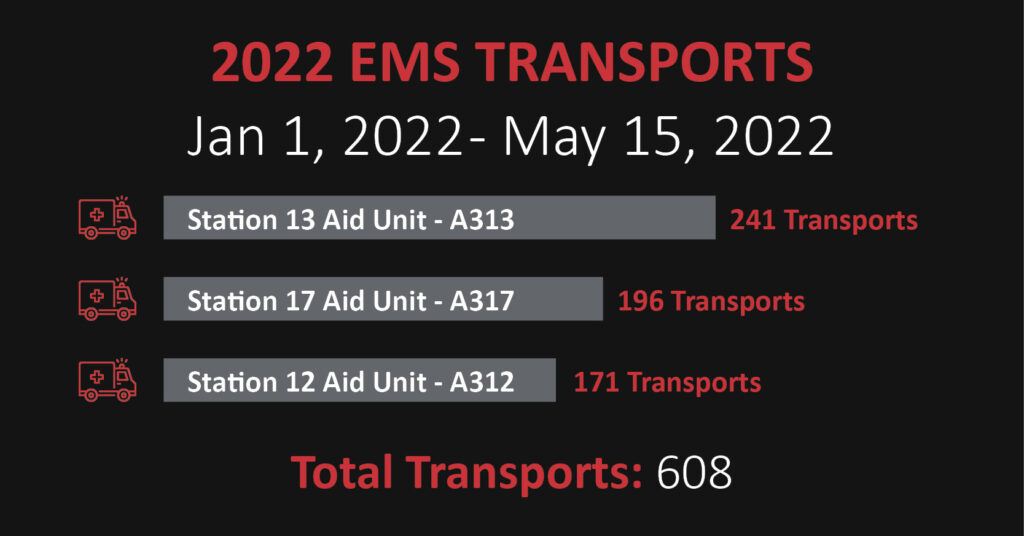 In addition to our staff of EMT certified firefighters, we also are proud to have a new section in our organization called FD CARES. If you haven't heard of FD CARES, it is a specific team, comprised of a nurse and an EMT, whose purpose is to respond to low acuity calls for assistance. A low acuity call is one that is important, but non-emergent in nature. An example of that would be a call for aid for a patient who has fallen, is not seriously injured, but needs assistance getting up. The FD CARES team not only provides the patient the support they need in the moment, but they are specialized to spend time with the patient, reviewing their health and environmental concerns, working with third party social workers and medical providers to get the patient the follow up they need to reduce those concerns, and then following up with the patient over time to ensure their care needs are being met. This team helps alleviate non-emergent calls from the 9-1-1 system and provides the ongoing support patients need for long-term, healthy results.
The theme of EMS week this year is "Rising to the Challenge". Having traversed a global pandemic for several years now, we have seen our Renton firefighters rise to challenge time and time again. They suited up to help ailing patients in need throughout the height of the COVID-19 crisis. They worked overtime to staff testing facilities and manage mass vaccination events. Their dedication to the health and safety of our community has never been more evident. We are so proud of their efforts, and they deserve all of the recognition this week provides them.
We are also extremely grateful for our partners in public service who help us keep our greater community safe and healthy, and the medical professionals who pick up where our staff leave off in treating the emergent needs of our community members. And lastly, we're extremely proud of our community members who do their part to contribute to positive EMS outcomes by doing things such as taking certified CPR classes so that they are prepared to be a first contact when an emergency arises.
To our firefighters, our partners in public service, our dedicated, local medical professionals, and our amazing community – HAPPY EMS WEEK!