Seahawks Celebrate Two Renton First Responders!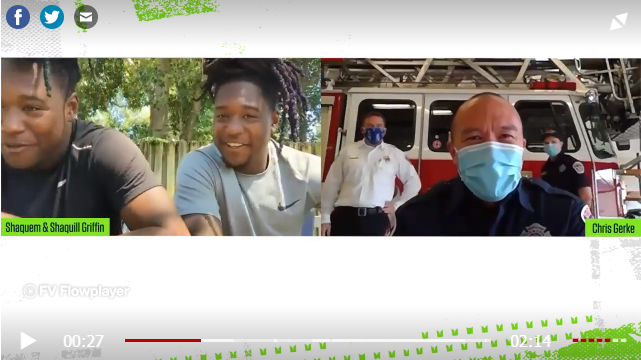 The Seahawks recently reached out to our organization, as their home-based fire station, and asked for nominees that have gone above and beyond during the COVID-19 pandemic. Out of over 100 individuals nominated for different roles they've play during these events through the state, they selected TWO of Renton RFA's members to recognize as part of the 12 people selected. Each person selected got to have an exclusive 1 on 1 Zoom meeting with a member of the Seahawks and were greeted with messages of praise for their hard work, going above and beyond to help their communities. Each call ended with the same great, surprising reward: a set of 2020 SEASON TICKETS TO THE HAWKS!!
The Renton RFA members who were selected are Chris Gerke and Cheryl Brian. Here's a little about their contributions in the midst of this pandemic: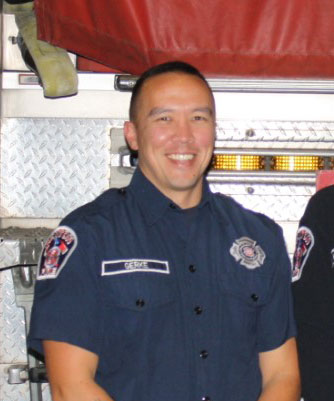 Chris Gerke:  Soon-to-be Lieutenant, Chris Gerke, is an experienced Firefighter who has served in two unique ways during COVID.

He is a Haz-Mat Technician who helped guide our Firefighters PPE priorities, and how we decontaminate ourselves and our equipment after treating a COVID positive patient.
Chris is also an EMT instructor in King County who helped prepare our firefighters with training about COVID and how it spreads.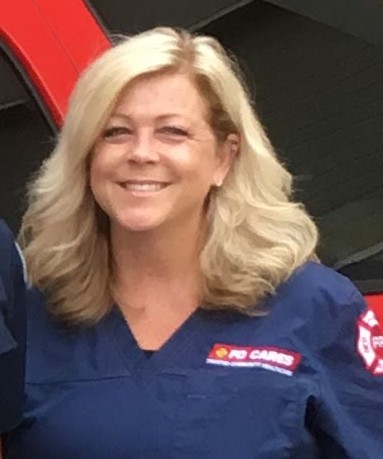 Cheryl Bryan:  Cheryl is a Registered Nurse who serves on the CARES apparatus out of Fire Station #14.

Cheryl has a passion for serving our community with patients who need long term care, and assisting them with their medical and social needs.
Patients that were advised to quarantine alone at home were often without basic needs and prescription refills.  Cheryl was there to follow up with each of them, and help meet their needs during this health crisis.
Click here to see the full video/article from the Seahawks about this great recognition.
We are so excited for Chris and Cheryl and grateful to the Seahawks for supporting our members during this difficult time. We cannot wait to see them in the stands at a home game this season! GO HAWKS!