The Future Home of Renton Fire Station 15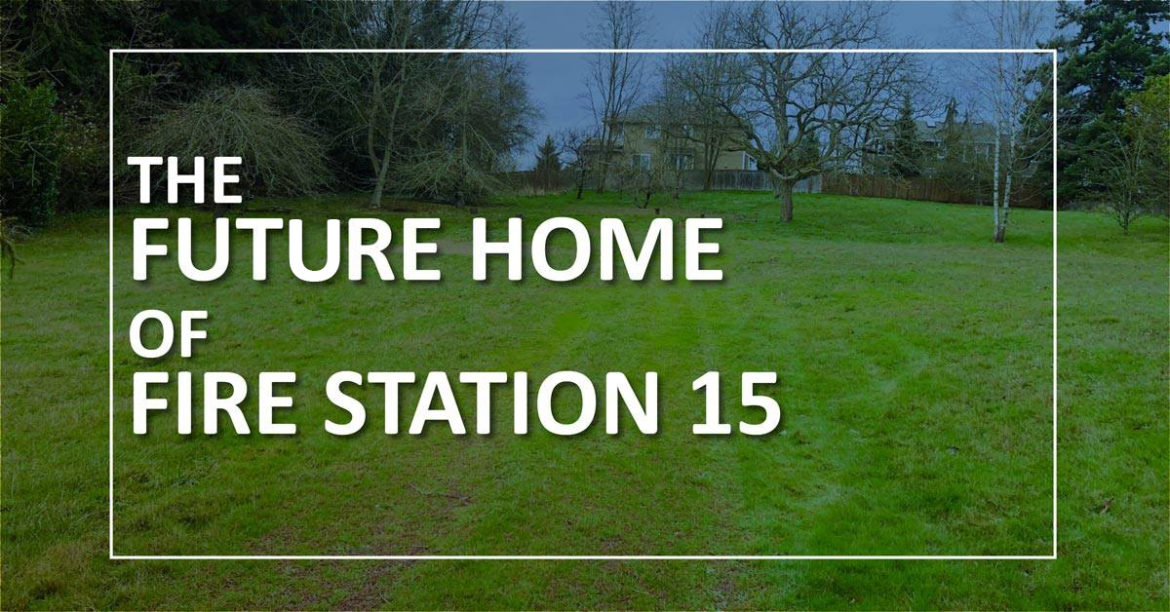 One of our leading community projects has been to build a new fire station in the Kennydale area to improve response times and expand services. Our teams have been hard at work, in partnership with the City of Renton, to plan and design a quality, efficient fire station that will bring timely fire and life safety services to the Kennydale area for years to come. Today, we're sharing a first peak at the new site of Fire Station 15.

While it may not look like much at the moment, by this time next year the site will be transformed into a bustling fire station and home to some of the country's finest firefighters. The improvement in response times provided by this project is key to our commitment to continually build a safer, healthier, stronger Renton community. Our crews will be able to arrive on-scene faster – saving precious time when our community members need us the most. It will also alleviate pressure from Stations 11 and 12, providing improved reliability throughout the community. We are excited to see this project coming to fruition and are working hard to ensure a quick and smooth construction process.
An official groundbreaking ceremony will be held onsite at 1404 N. 30th Street in Renton at 10:00am on February 27th. Community members are welcome and encouraged to join to hear more about the project from speakers such as the Mayor, the Renton Regional Fire Authority Governance Board, and Fire Chief – Rick Marshall.