Halloween Safety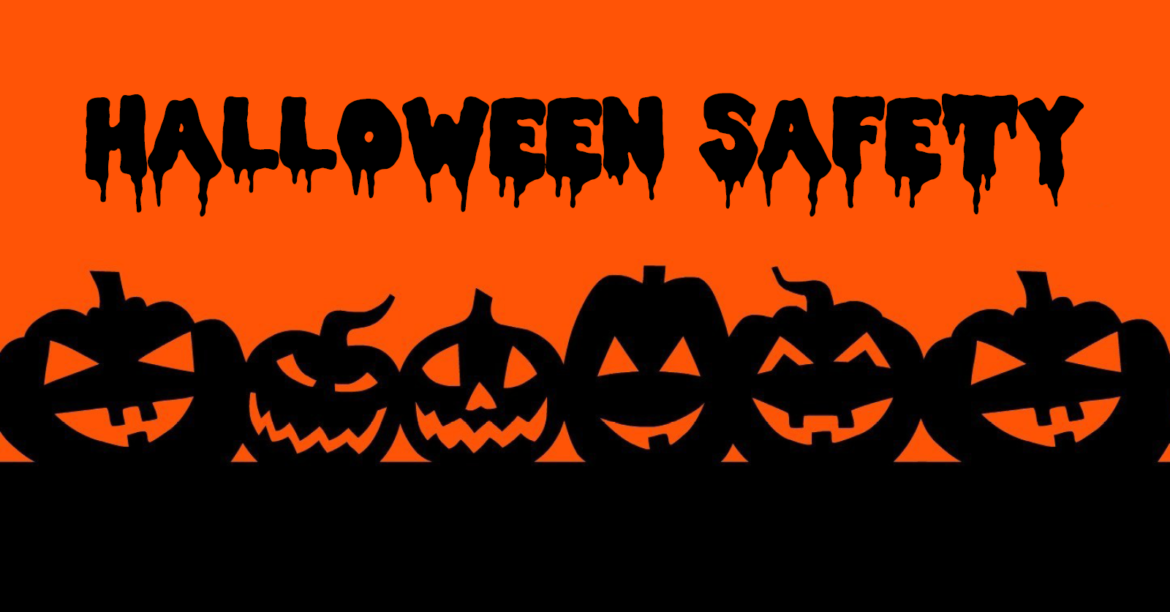 Halloween Safety:
Halloween is an exciting and fun-filled time of year for kids. Whether you have children of your own or are simply a community member or motorist during the evening festivities, here are some important safety tips for all:
Tips for Halloween Safety
Stay alert. Neighborhoods that don't normally have a lot of pedestrians may experience an increase on Halloween night. Trick-or-treaters may suddenly dart into traffic from between parked cars.
Slow Down. Give children plenty of time to cross the street. Some costumes may impair their ability to see and hear you.
Popular trick-or-treat hours are generally 5:30-9:30 so be especially aware of children out during these hours. Check within your local communities for trick-or-treat events and times.
Park your mobile phone. Avoid distractions by waiting until you've stopped to call or text.
Tell children to say away from open flames including jack-o-lanterns with candles in them.
Remember to keep exits clear of decorations, so nothing blocks escape routes.
Provide children with flashlights to carry for lighting or glow sticks as part of their costume.
Keep all decorations away from open flames and other heat sources like light bulbs and heaters. Dried flowers, cornstalks and crepe paper can catch fire easily.
Source: National Safety Council-Halloween Safety
Be Safe. Be Seen this Halloween!