Academy 7 Graduates!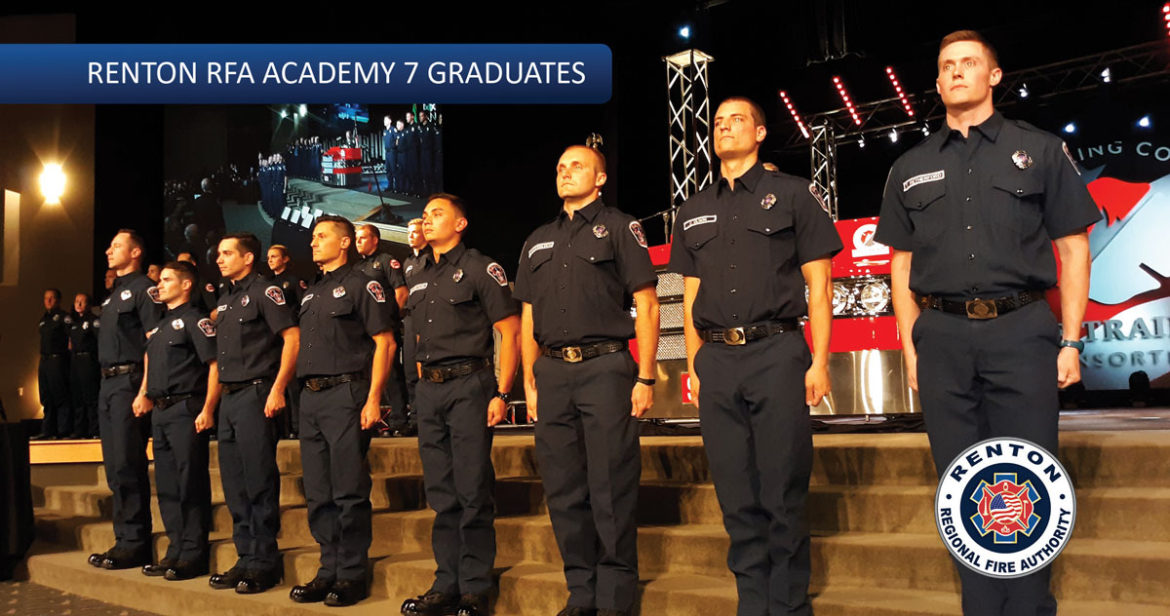 It is with great pride that we officially welcome eight new firefighters into the fold here at Renton RFA. A few months ago we introduced hopeful new recruits to the Renton community. For 21 weeks these recruits have dedicated themselves fully to Fire Academy, and on June 27th we celebrated their graduation ceremony.
Renton RFA Firefighter Cody Olson brought home the academy's Chief's Company Award – given to those recruits who have stand-out performance while demonstrating excellence in all aspects of the training academy.
Renton, meet your new firefighters: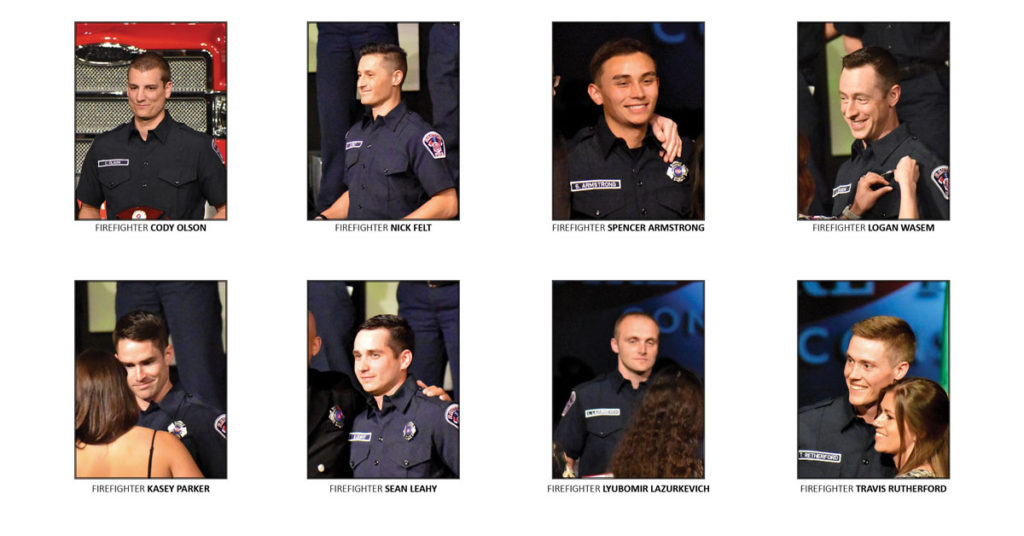 These exceptional new additions to the Renton RFA team will begin their first official shifts as Renton RFA firefighters this week. If you seem them in the community, please be sure to welcome them!
Photos from the graduation ceremony are below. A zip file of the gallery images is available below the gallery.