Hazen High School Braves Snow for Firefighter Challenge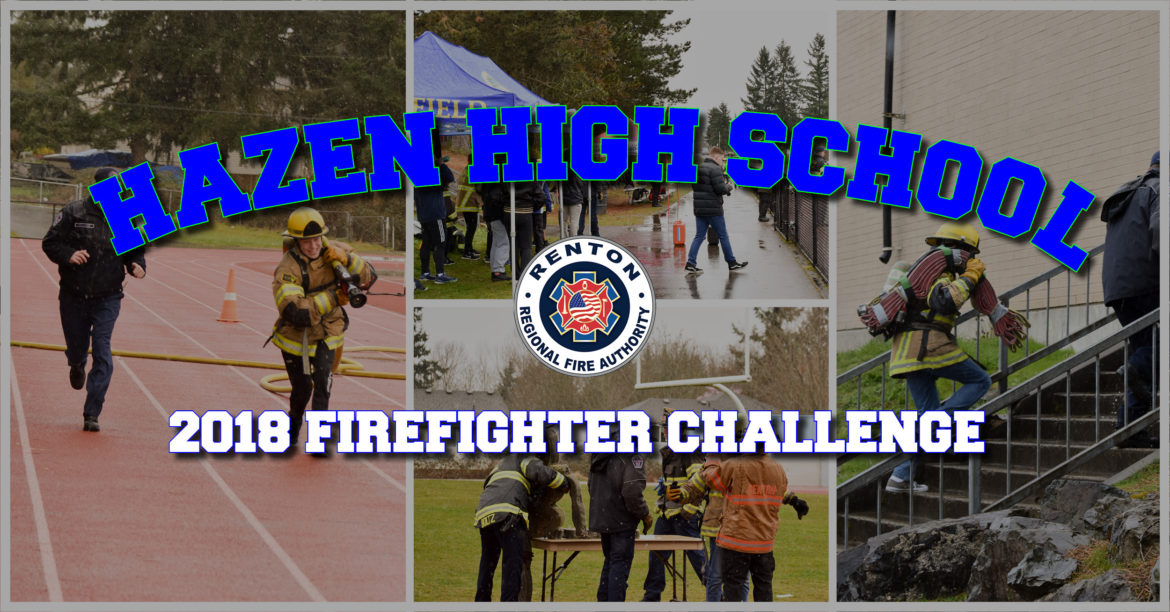 No matter wind, snow, sleet, or rain, the students at Hazen High School braved the elements to participate in their Second Annual Firefighter Challenge. Renton RFA crews set up an obstacle course of simulations along the track this morning, providing students with bunker jackets, helmets, and oxygen tanks to wear as they tried their hand at each station. Despite the fact that it even began to snow at one point, Hazen students weren't phased as they pressed forward and knocked out each of the simulations with determination and focus.
Our crews love connecting with local youth to provide fire and life safety education, as well as present them with an introduction to a rewarding career in public service. These firefighter challenges are an excellent way to showcase both sides of that coin to students across Renton. Our firefighters will be back out next week, bringing this obstacle course to other local schools – some of which for the first time – with the hope that it becomes an annual tradition there as well.
It was such a privilege to get to work with these students today. We could not be more proud of their effort and enthusiasm, nor more inspired by their determination and grit. These students are the future leaders of our community and we are grateful for the opportunity to work with them. Our teams were beaming with pride as students accomplished each feat we put before them. From all of us here at Renton RFA, we send a big THANK YOU to Hazen High School staff and students for their continued participation in this important event.