2019 Scout Night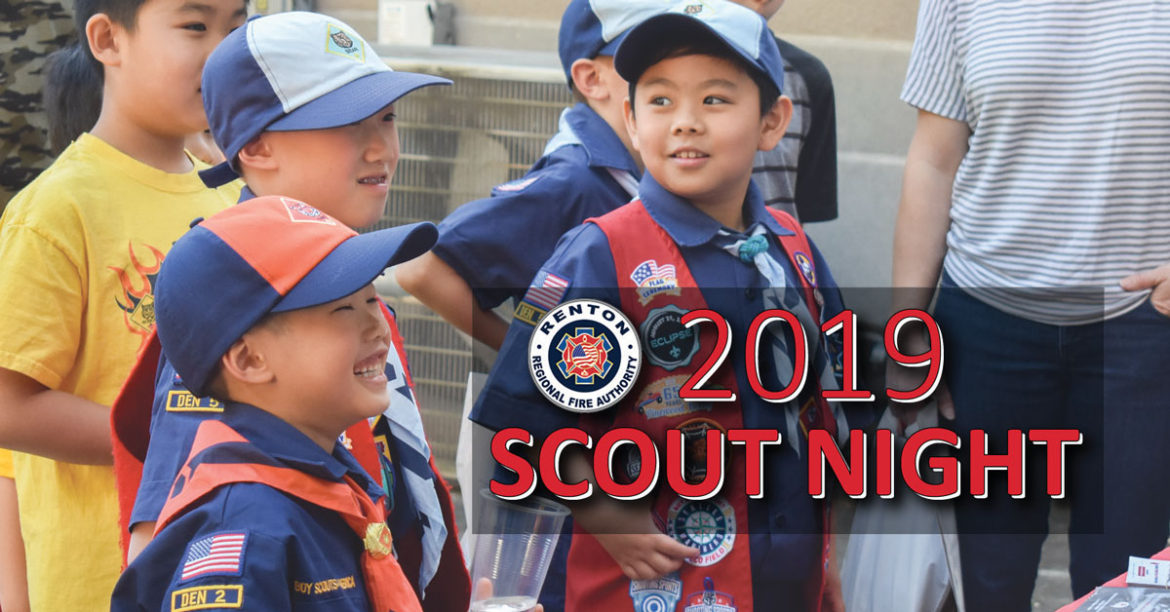 Last night we hosted our first annual Scout Night at Fire Station 14. Over 175 Boy and Girl Scouts from the Renton area joined us to engage in interactive and educational activities that were designed to meet several badge requirements.
Scouts in attendance were able to attend any of the nine learning stations where activities included practicing and designing their home escape plans, changing batteries in smoke alarms, how to call 9-1-1, ropes and basic knot tying, the steps behind fingerprinting and first aid skills. They also learned about the importance of disaster preparedness and were able to explore many of the tools and equipment used by firefighters. A wide array of emergency vehicles were available for all to check out.
We were joined by local community partners in which included Renton Police, City of Renton Emergency Management, King County Medic One, King County E-911, and the 911 Kids Club. Each of these agencies created a fun and educational experience for the scouts.
Throughout the year RRFA receives many requests for stations tours from local scouting groups. By creating a single evening where all scout groups can get their badge requirement needs met proved to be effective and created an evening of unification amongst all scouting groups.
This event is open to all scout groups in the Renton region. Thank you to all who joined us and hope you join us next year for our Second Annual Scout Night!