SEE YOURSELF AT RENTON RFA
---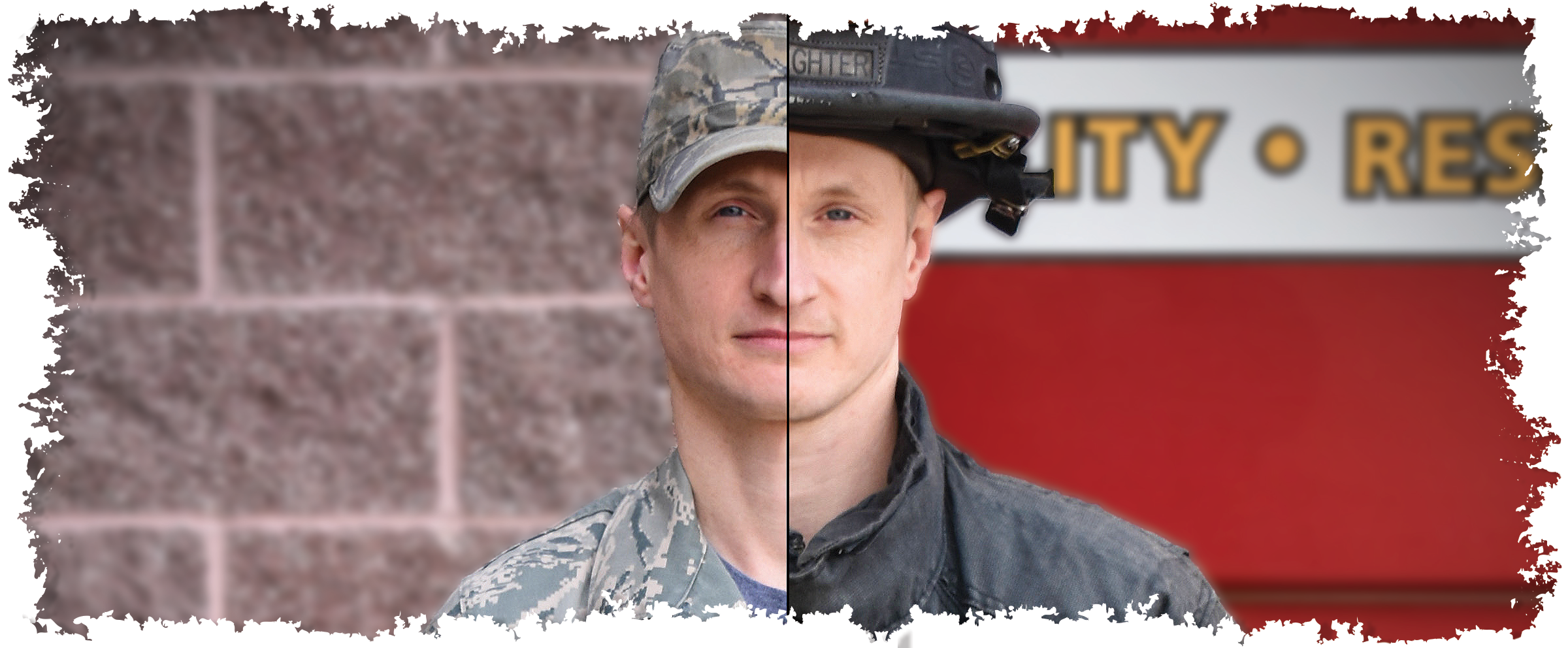 A New Career Path
When considering new career paths, the fire service might not be the first field that comes to mind. But there are many reasons why transitioning from the military to the fire service might be the best fit for you! If you're an active military member or a veteran looking for a rewarding new career path, consider the benefits of firefighting.
PROFESSIONALISM

–

INTEGRITY

–

LEADERSHIP

–

ACCOUNTABILITY

–

RESPECT
These are the core values of Renton RFA. They are also values held true in all branches of the armed forces. We apply these guiding principles to everything we do, both in how we work together as a team and how we serve people throughout our community.
Relating Your Skills
One of the challenges many face when considering new career opportunities outside of the military is how to relate the skills they've acquired in the armed forces to the skills needed for other careers. There are many key skills gained throughout your military career that help prepare you for life as a firefighter:
Working well as part of a team to accomplish critical tasks
Performing well under pressure
Quick and complex problem solving
Helping people throughout the community
Building trust and camaraderie with fellow team members
Demonstrating physical endurance
Performing well in any environment or conditions
And many more…
Renton RFA Benefits
Renton RFA provides its members with great benefits. Whether you're looking for a competitive salary, quality healthcare, or more time with your loved ones (or all of the above) – we've got you covered. Our benefits include:
Competitive compensation
Medical, dental, vision, hearing coverage
Robust retirement plan options
Paid vacation
Generous sick leave
Life insurance
On-going education, training, and career development
Deferred compensation options
HRA and FSA options
Employee assistance program
A schedule that allows more time for life outside of work
How to Get Started
One of the most common questions from those looking to get into the fire service is where to begin. It's probably easier than you think! In order to be considered for one of Renton RFA's hiring session, complete the written exam through Public Safety Testing (www.publicsafetytesting.com) and have a current CPAT. Just make sure to elect Renton RFA to receive your test score. When one of our two annual hiring sessions begin, we'll pull many of the top scores and offer those individuals the opportunity to move to the next step of our hiring process.
Other Incentives
Working for Renton RFA qualifies as an Apprenticeship Program, which can grant you additional compensation through your GI Bill. This is just one more way you could benefit from embarking on a career as a Renton RFA firefighter.